I shall be flabbergasted if anyone can tell me where this pipework sculpture is. It's behind shops somewhere in central Buckingham, that's all I can really tell you without being exact.
These pipes don't seem to have been planned but added as required, giving them an organic feel. I can imagine them being added over the years as new amenities were added inside the building. The plumber carefully planning how to do the job. Or maybe there was a creative plan in action? Whatever the history, it's a charming little pipework sculpture.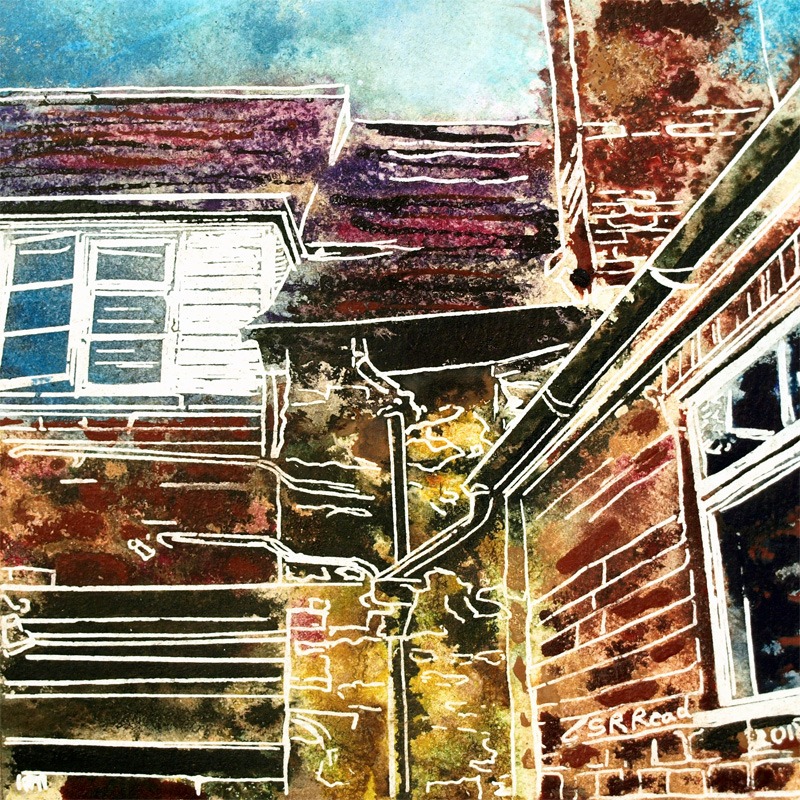 Answer: Painting 44 is the Fanlight on The Garage on Well Street, Buckingham
Number 45 Pipework is part of Cathy Read's 4950 series.

This painting is one of the 4950 series. Although many of the paintings have been sold, some are still available.