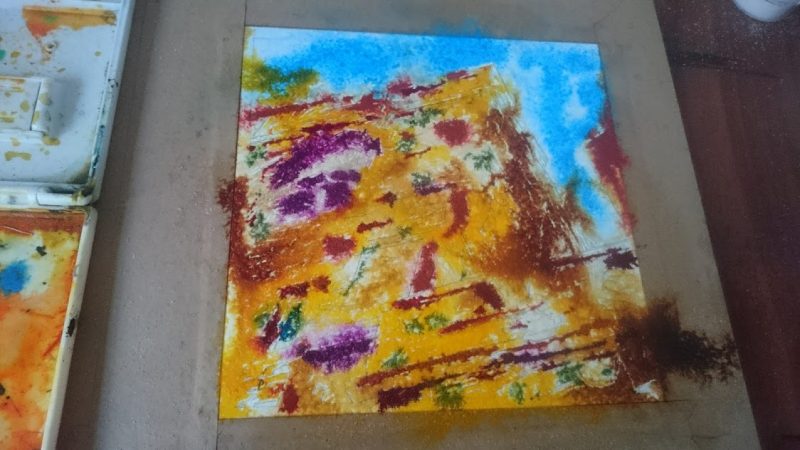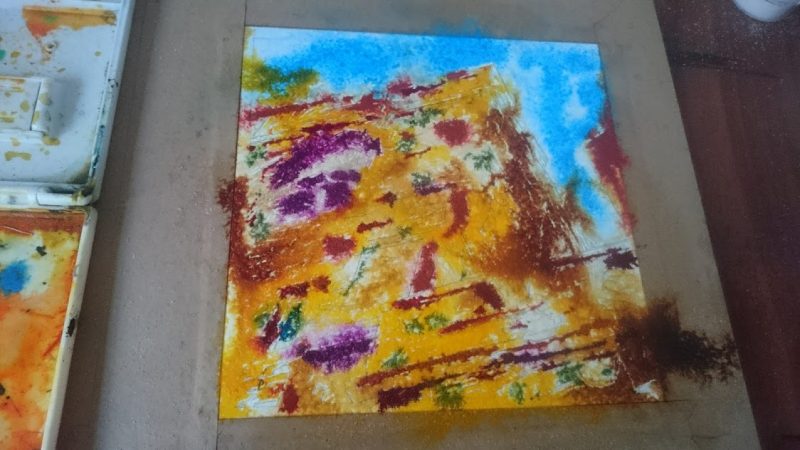 lI've made it to halfway, here's the 25th architecture painting in the 4950 series! Adstock Crenellations, I love that word. There are lots of crenallations around with all the gothic churches in the area but I finally settled on Adstock Church. Here's the finished piece.
Of the hundreds or is it thousands of churches in England, I suspect all have featured in Architecture paintings at some point. (A quick search found the figure of 16,247 Anglican churches in 2005) There's a romantic look that seems to be the quintessential Village Church. Noth says Englasnd quite like a village church. Although each church is unique, there are trends in architecture which help define the style. This one in Adstock ticks all the boxes.
The lovely crenelations are a typical feature, reminiscent of Castles. Always thought it was a strange association for building created as a house of God.
From the highest features in my architecture paintings I'll be heading back down to earth next time.
Check back here to see what's next.
---
In Stitches on Well Street.
25 Adstock Crenelations is part of the 49/50 Painting Challenge. Find out how it began here.