When I started the 4950 challenge my vision of painting Buckingham was clearly mapped out. I compiled a list of architectural details and intended filling them in as I went along. By and large this has worked well.
The limit of only using each building once proved quite callenging. I was determined not to end up with lots of paintings of only two or three popular landmarks and other buildings completely ignored. Well I managed not to duplicate buildings and still have places left that I didn't get around to. 50 sounds a lot, but it isn't really.
Where I've fallen down is the architectural features that I couldn't find in the time. A gargoyl seemed like it would be an easy find, but. no. Turns out Buckingham wasn't big on gargoyles. there are faces, yes But nothing grotesque which I feel a gargoyle should be.
So I changed it. This decorative piece of moulfding caught my eye. Not sure that it's made of but it appealed. And, if I'm going to be painting Buckingham in architectural details, I may as well find ones I love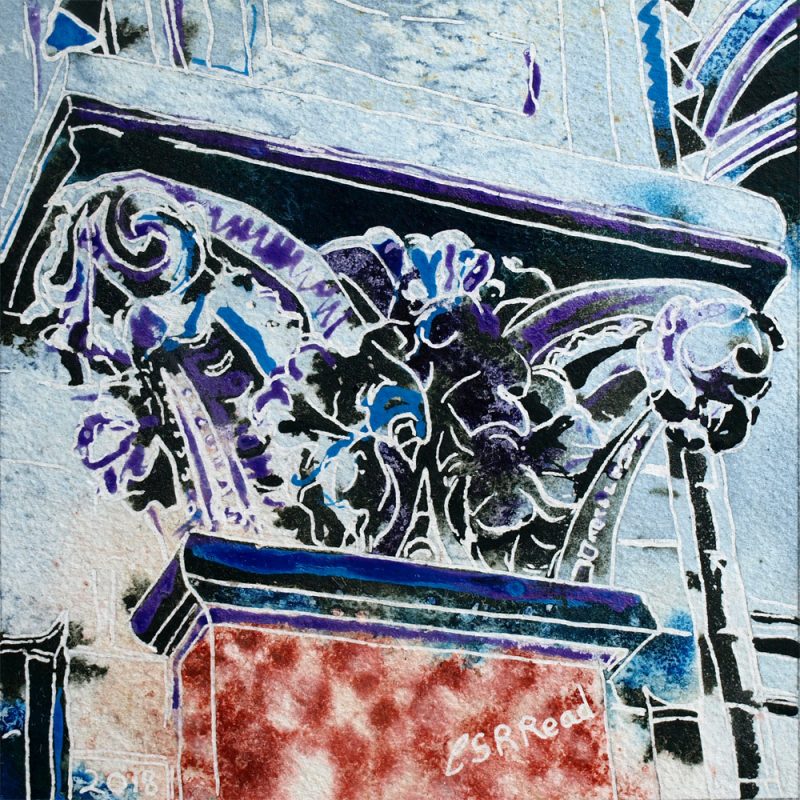 I'd love to inspire you with my latest creations and news of events.
31 Capital Detail is part of the 49/50 Painting Challenge.