Painting 29 of my Buckingham art series of Paintings is inspired by the Hospital Steps. In retrospect this should have been painting number 39, after the litaerary classic but then I always did like doing things my way. 5 steps seems a pathetically small number, even if it is accurate.
These steps will be familiar to anyone who's visited Buckingham Hospital. As an occupational therapist I spent many hours working with people who couldn't manage even one step, so it baffles me that these were once the main entrance. Patient accessibilty was obviously not a high priority when the hospital was built. Fortunately they have addressed the issue in recent years with plenty of ramps elsewhere.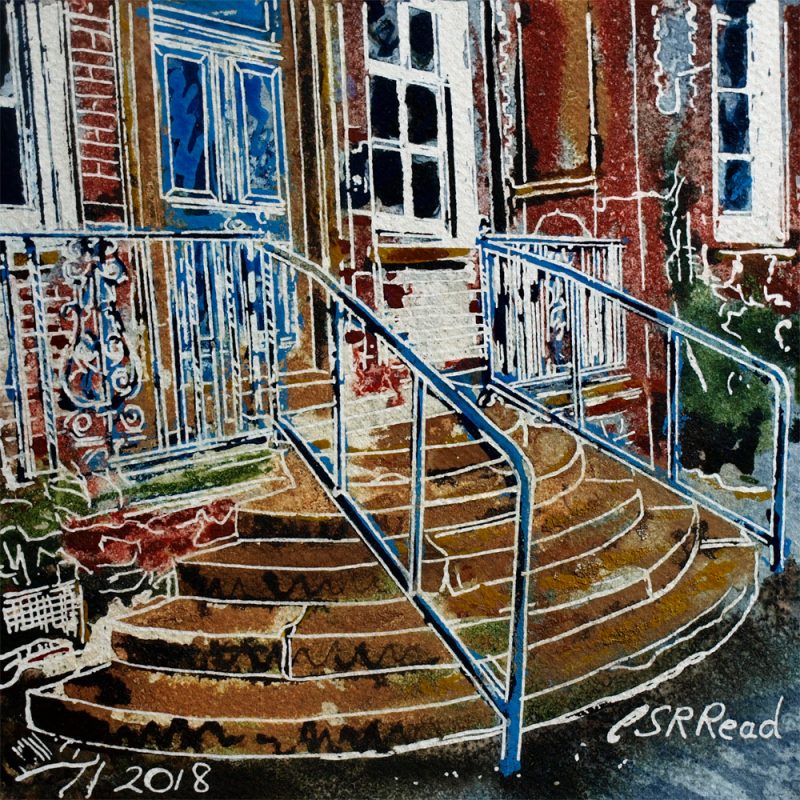 Why these steps? Simply because I like their historical significance to Buckingham. In a day of big hospital buildings with functional looking entrances, these are more appealing.
I should have a date for the exhibition fairly soon. If you'd like me to update you, sign up for my studio news.
I'd love to inspire you with my latest creations and news of events.
29 Hospital Steps is part of the 49/50 Painting Challenge.