My paintings evolve over time.
The creation  process seems slow, taking a few weeks to complete, but, thanks to time lapse, I'm able to transport you through time. To show you in just a few minutes what usually takes many hours. Here's my London painting's dramatic emergence.
Marylebone Station, London painting being Created.

The painting was the subject of my recent Take a Trip to Marylebone Station with Cathy Read exhibition.
Here's the image of the finished painting with the audio commentary below to the help you look at the painting.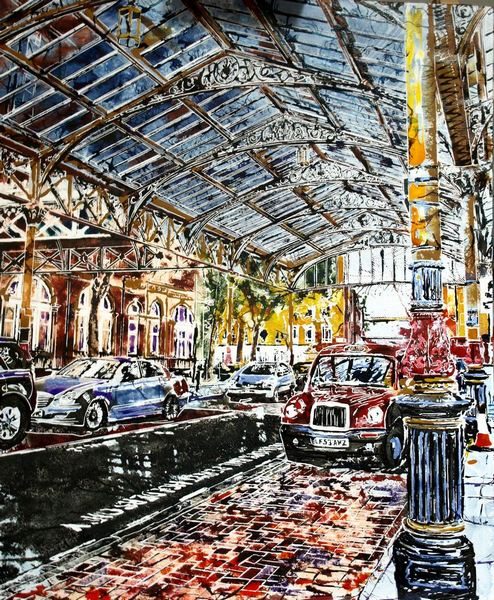 If you enjoyed the video, you might like to subscribe to my youtube channel.