This painting is part of the 49/50 Painting Challenge, a series of 50 paintings of architectural details in Buckingham and surrounding area. Find out how it began here.
Painting number 17 – looking at Arches,
So many arches… sigh!
The song "Underneath the Arches" has been playing through my head, constantly. And, if you know it, will probably be playing through yours now.
You're welcome!
After much deliberation, I chose the Palladian Bridge at Stowe.
It's just too beautiful not too. Here's the work in progress.
I went for the hot pink again!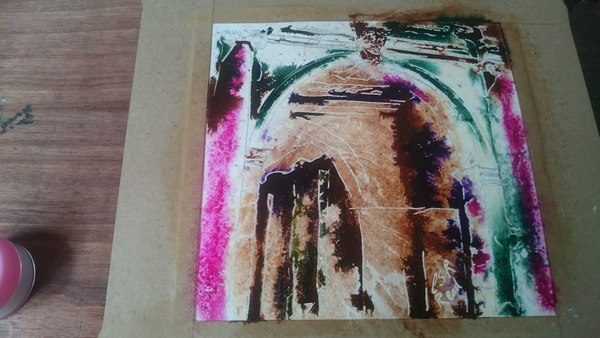 The finished result is this, a lot less of the hot pink.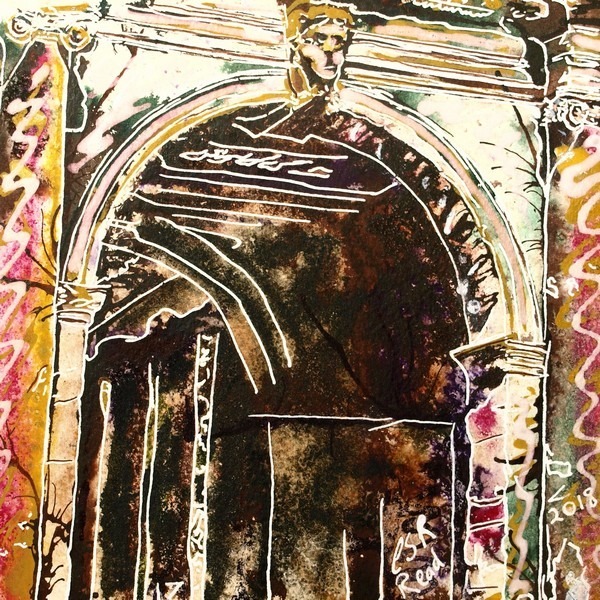 The next painting is finished and you can see it at Claydon
I'll be demonstrating from 11am-5pm
As part of Bucks Art weeks, which runs until 5pm on Sunday. I have new pieces at Claydon Gallery, as well as some which I've not had framed on display before and those I've created this week.
And all in the beautiful Claydon Courtyard, Please join us?
Venue: Claydon Gallery
The Courtyard, Claydon Estate
Middle Claydon
MK18 2EX
Opening Times: Saturday – Wednesday 11am – 5pm