Part of the 49/50 Painting Challenge.
Presenting 9 – Juliet Balcony painting
"Romeo, Romeo, wherefore art thou, Romeo?"
I'm sorry, but it had to be done. Although a pretty little balcony, this one wouldn't really suit 2 lovers trying to meet in secret.
For one it's not secluded and two, there's nowhere to hide.
The balcony is on Bridge Street, one of the main roads through Buckingham. There are no hedges to hide behind. Stand below so you can see anyone up top and I suspect you'd be putting your life in your hands. But see for yourself.
Here it is as a work in progress.
A little further on in the balcony painting it looks like this.
And for the finished Piece.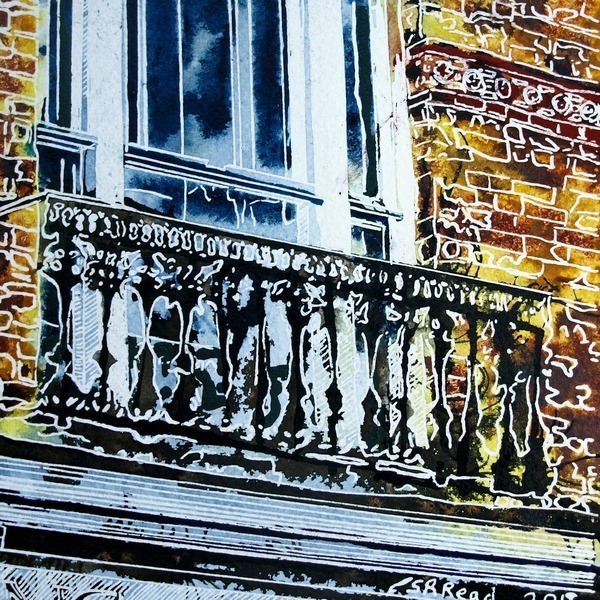 Lots of yellow in this one, which makes a change from my usual blues.
Now to start painting number 10 A street light!