Part of the 49/50 Painting Challenge.
Presenting #10 – Wall Street Light painting
This week's painting has been a challenge. Not because it's been complicated, quite the opposite in fact. This week has been hectic due to family birthdays, end of term shenanigans and all that. Finding the time to just get on and do it.
Well, I eventually got there.

Here's 10 Wall Street Light as a work in progress.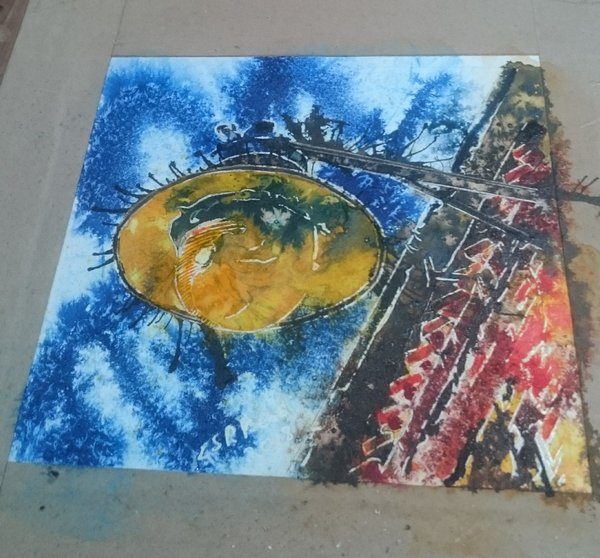 And as a finished piece…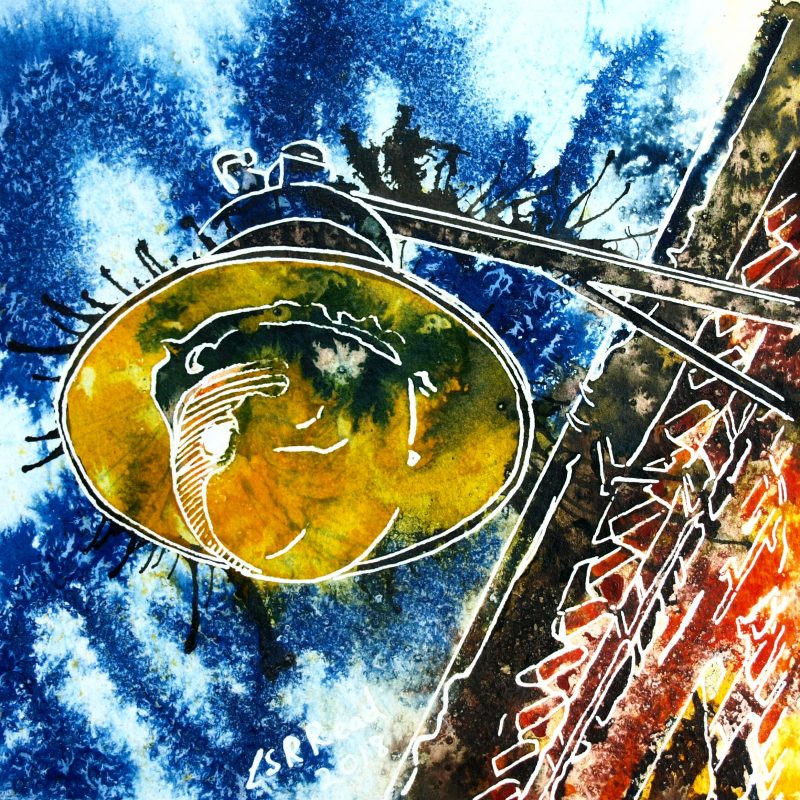 There's a little more tidying up to do and I need to take a better photo once that's done. This one was taken with my phone and no tripod.

I have to admit, I've enjoyed the lack of lines on this one.
Allows the paint to more freely after the restrictions of the Juliet Balcony painting, forming some beautiful bloom patterns. Less is often more, as they say.

The title is proving a challenge…
I quite like 10 Wall Street Light, it provokes images. Even if it is of a different Wall Street and not the one in a quaint little town in the far reaches of rural Buckinghamshire. I may have to ponder it awhile, unless you have any ideas?
Now for painting number 11 Brick Wall!

This painting is one of the 4950 series. Although many of the paintings have been sold, some are still available.