In January 2018 I set about completing 50 paintings of Architectural Aspects by 31st December. The 49/50 Painting Challenge was born.
I'm sailing close to the wire on this one.
As I write the painting is not finished. Not in itself a problem, as it's a few hours until I need to post it. I'm just not sure it WILL be dry enough to finish today.
I must leave it and hope…
(Sometime later)
The second week of the 49 50 Challenge has been harder to do than I thought.
First thing this morning the painting was still not finished and needed a bit more work. More work means drying time. Time, something I didn't have.
Well, I managed it!
By the skin of my teeth, here's the finished painting, dry and cleaned up.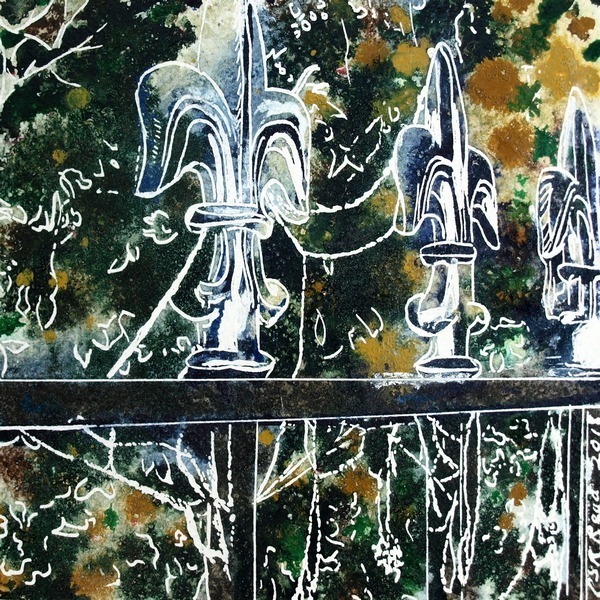 The railings are from the Main Street in Tingewick.
I was out walking on a frosty morning. The little row of railings, standing like soldiers, caught my eye when festooned with cobwebs, enhanced with frost.
Although not perfect shapes, still beautiful in their icy decorations.

No work in progress photographs this week. I had other things on my mind…like finishing in time.
Would you like a chance to influence my work?
I've now put the 49 50 Painting Challenge up on the website with the list of architectural features I intend to paint, Some, such as the chimney, I've already selected what I'm going to do. Others are to be determined.
If you live near Buckingham and have any suggestions, then please drop me a line with the item number and your suggestion and I'll see what I can do.