Painting the City at night shows a different world.
During the day you see everything but at night things are hidden and the light adds drama. When it's a wet evening like here, there are reflections in the road as well as those off the windows. I've been keen to create more night scenes. When I went to Battersea in October for the Affordable Art Fair, I decided to take advantage of the opportunity and got some night scenes of a very wet Sloane Square. There are several photos that worked well but I decided on one partially framed by railings.
Ready to start painting.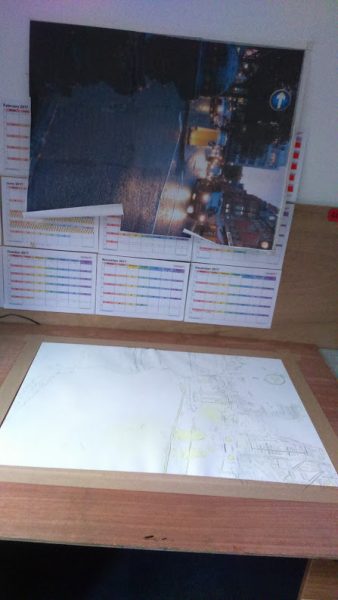 Yes, it's sideways. The board is a bit too big to paint straight on.
This is where the image starts taking shape.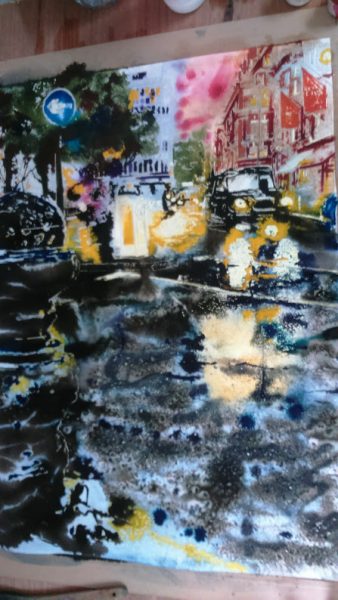 Why paint the city red, when there's multicoloured.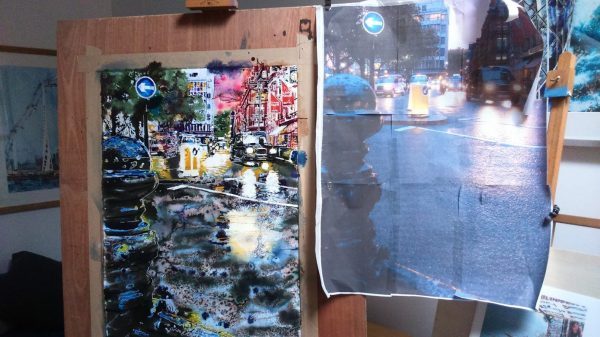 Taking some liberties with the night sky though.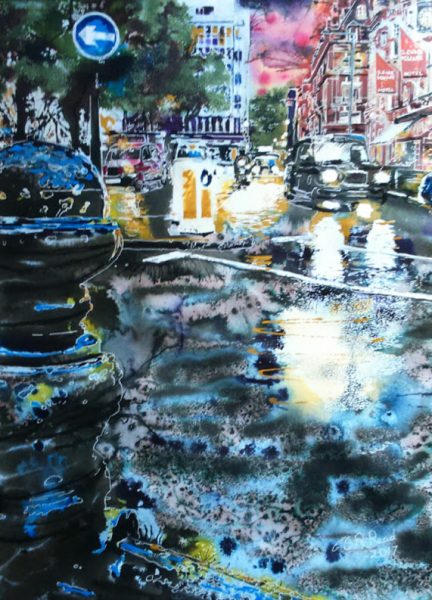 Really happy with the finished result! I have my favourite paintings and this is one.
So where should I focus my creative energies next.
What would you like to see me do next?
Save
Save
Save
Save
Save
Save
Save