You never know what to expect at Art Exhibitions
And that's half the fun. The Mall Galleries are below street level so when you come into the reception you stand at the top of the steps and have a great view of the whole room. This was the view as I arrived at the Private View of the Artists and Illustrators Artist of the Year Exhibition. As you can see there is a wide variety of styles, subjects and sizes.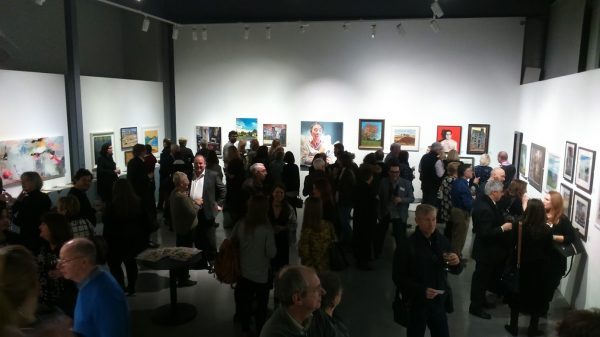 First of all, when you get to the events, you have to find your painting and check it's OK and hope it's well positioned. I think it's the artists equivalent to the looking for yourself in a photo. It sounds self indulgent but experience has taught me that there are many things that can go wrong. Frames and glass get damaged, labels are wrong,. A good gallery will resolve the framing issues but labels and the like are less obvious and so easier to miss.
Here's the Toast Rack in situ.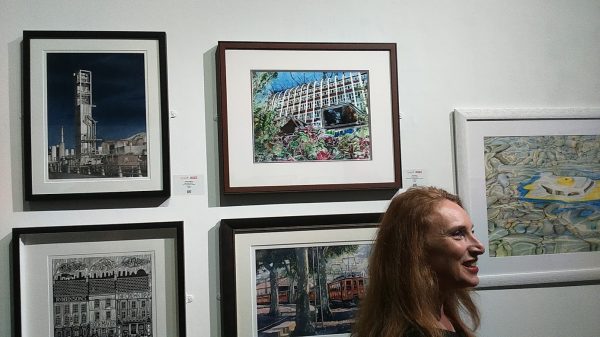 Once I know the painting is up and there are no hitches, I can relax.
Then I take in the rest of the exhibits and talk to other artists like. Titika Faralou who painting Lost is on the far Right. She had traveled from Greece for the event. The other paintings are Eyes Like Sparks by Patrick Wilkins, Belfast Life by Connor McGuire and Saller Station Majorca by John Dodson
Ginny Page is another artist who'd also traveled, the relatively shorter distance from Copenhagen, to attend the Private View. Here she is with her stunning painting The Broken Thread.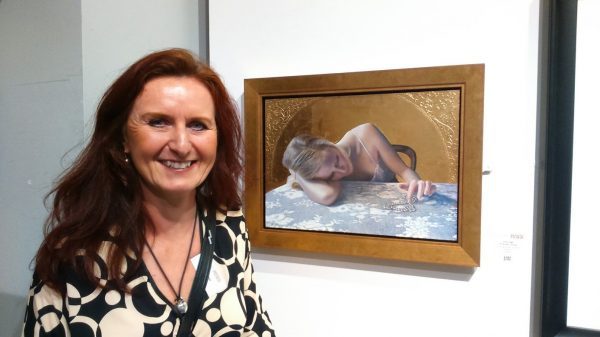 Peter Davis was another artist I spoke to at length. We got chatting when he was looking around, so I didn't immediately connect him to his painting, although we were fairly close by. Quite surprising given it's a self portrait called Face Furniture and the likeness is spot on. Maybe it was the clothes?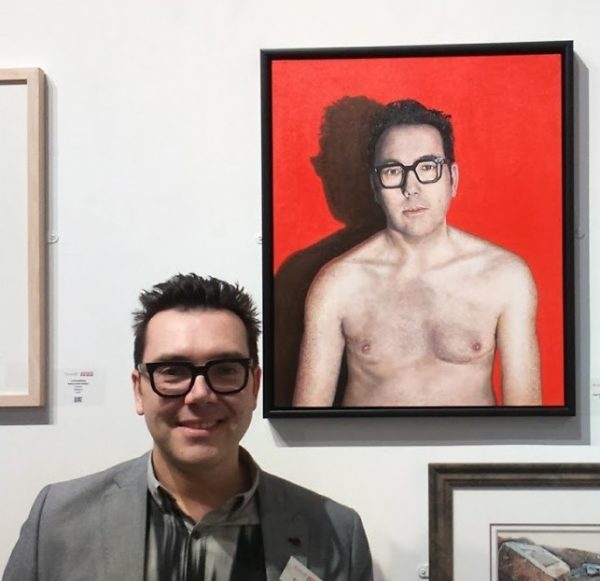 I also spent time speaking to Sarah Hope who created Memory Scents which won the Canson award.
(You can see the full list of awards here.) I've seen Sarah's work before at the Society or Women Artists Exhibition, so it was great to see her again along with another incredible piece.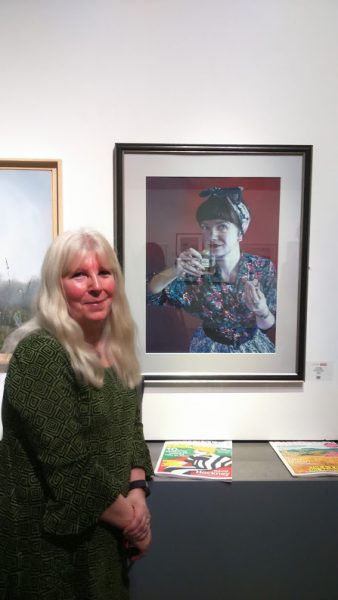 Then there were the obligatory groups shots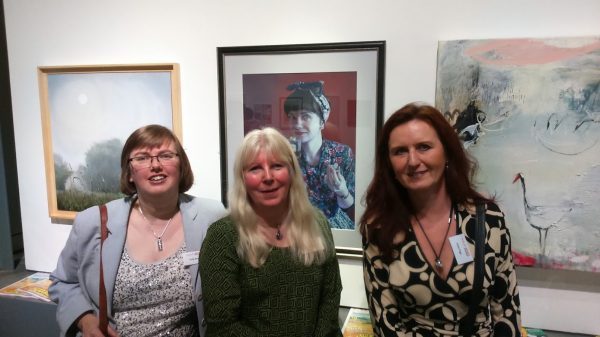 In the background, either side of Memory Scents, are Catching Light by Kerri Lisa Davies and Snow White by Natasha Barnes.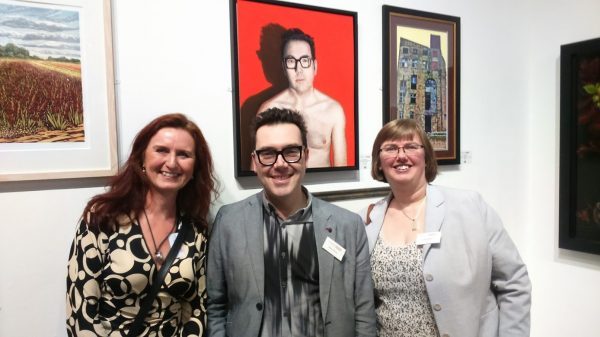 Either side of Peter's painting are Return of the Gladioli by Louise Stubbings and History by Susan Johnson.
All this was after the Awards when I was delighted to discover I'd received the award from Wild and Tame!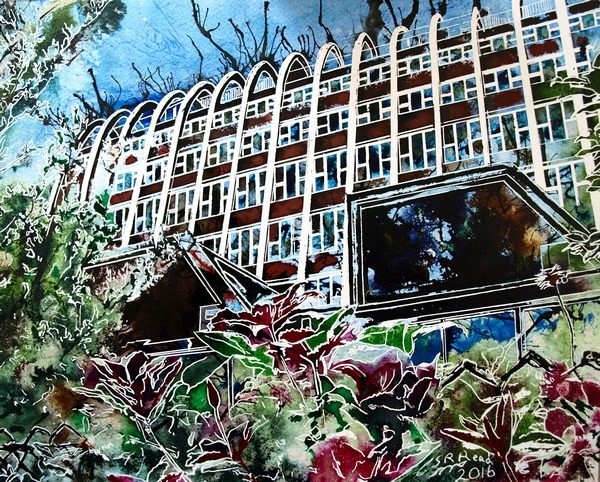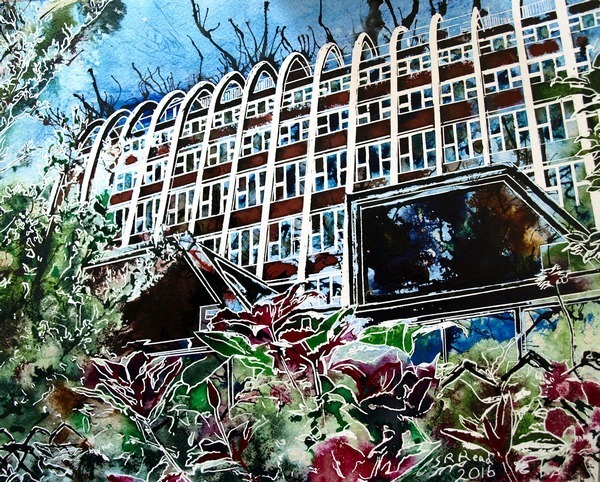 The exhibition has finished now and The Toastrack has been sold but prints are available here.


Save
Save
Save
Save