On the last day of the year, I'm sharing 12 paintings
One for each month of 2016 to sum up the year.
January – Not your usual Wedding Month.
But I've always done my own thing, and, yes, I did get married in January. A good few years ago now though. This is one of my first creations completed in 2016. Read about it here.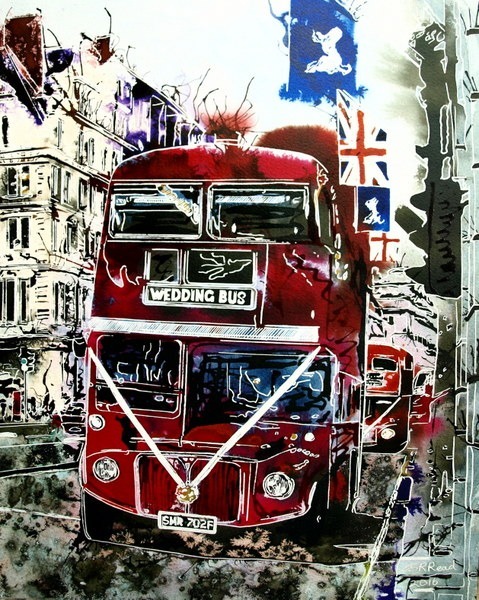 February – a painting destined for greatness
Retrospectives are always interesting as things sometimes take on a significance that can be completely unexpected. Like this painting from February.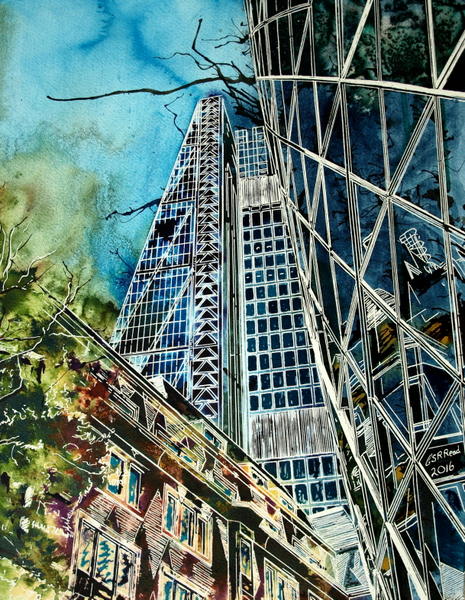 It certainly attracted a lot of attention, even then, but Lean on Me was destined for great things.
It got me a place in "Landscape Artist of the Year" back in April,
although I couldn't talk about it until October. when Heat 1 was shown on Sky Arts
Sadly I didn't get any further but was happy to have got through in the first place. Here's how I got on.
March – the signs were there
Another one which went onto great things was Ancient Signs which was one of 3 selected for the Society of Women Artist's  Summer exhibition at the Mall Galleries.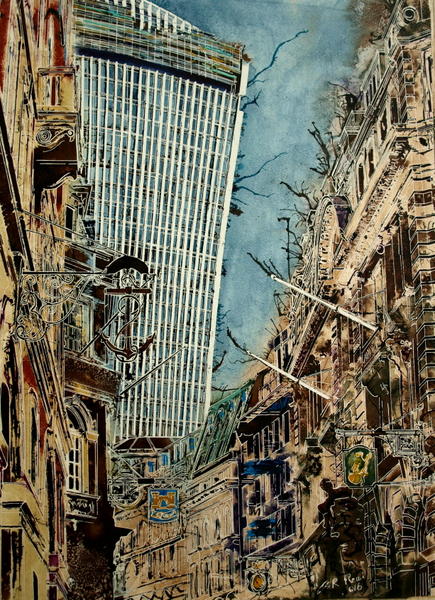 Those signs still fascinate me.
April – This painting was more than an ordinary Station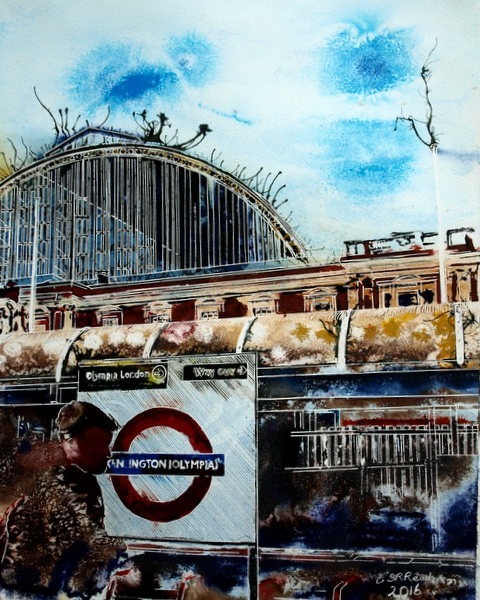 A chance photo taken when I was headed to an exhibition resulted in this painting from April. Here's how.
May – I turned to the church for inspiration
I found out that I needed to complete a painting in 4 hours painting time over a 6 hour period for the Landscape Artist of the Year competition. In other words, I needed to practice painting in situ. This was my first attempt. My hands were freezing. I did not complete it in time. I was worried! Read about its progress here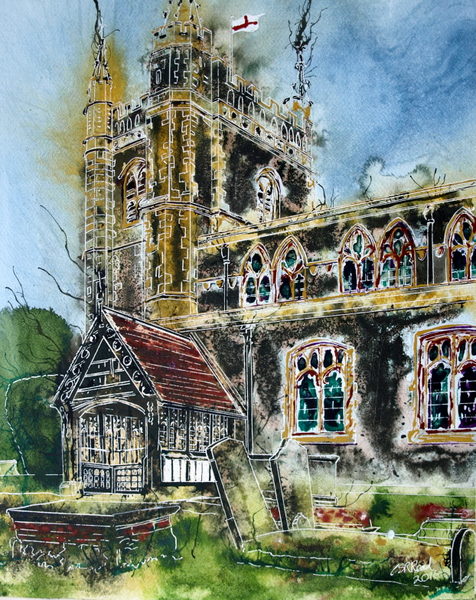 This was my first practice piece for the Landscape Artist of theYear competition. You can see how it progressed here.
June – Heading back home for some Manchester Architecture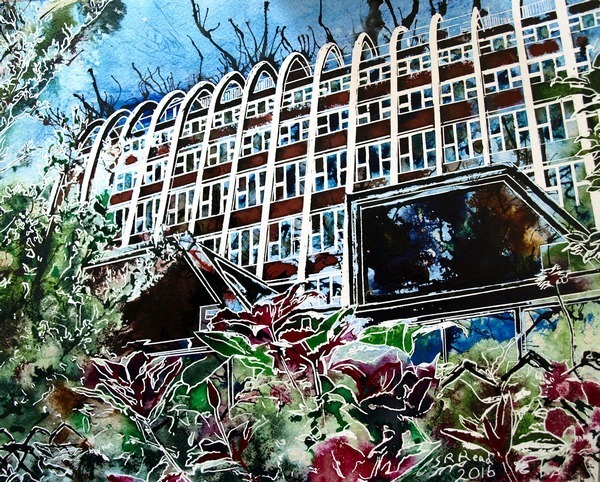 Some pictures I like more than others, it's only natural and I was particularly pleased with this one of the Hollings building in Manchester. Yet another of my pictures that went on to do well in competition when it was shortlisted for Artist of the Year 2017.
July – Time for a break at the Transport Cafe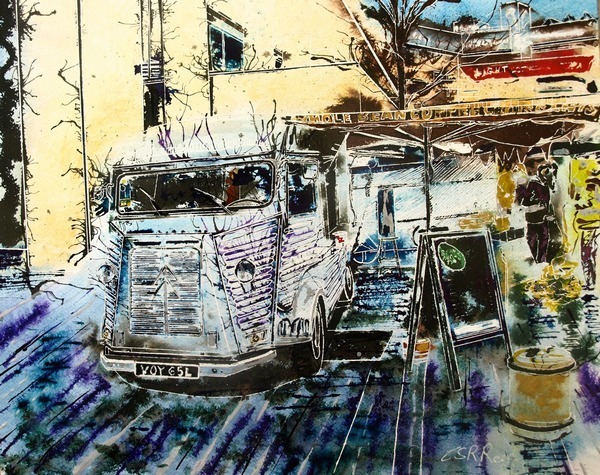 This one was a slow one but worth the time I think. Started during Bucks Open Studios in June find out more here.
August's painting was a mash up.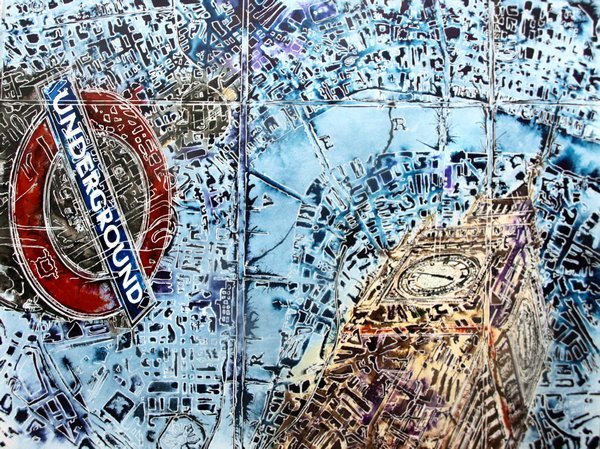 For this picture I decided to play about with composition using a map I'd seen in the Victoria and Albert Museum.
September – I went back to the City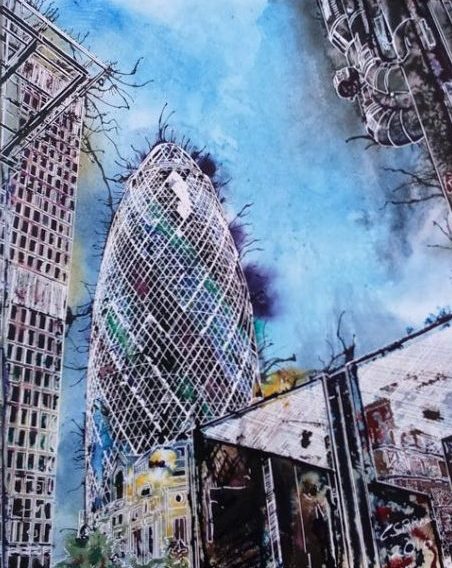 Three generations of architecture on one corner.
October – I found a Police Boat on the Thames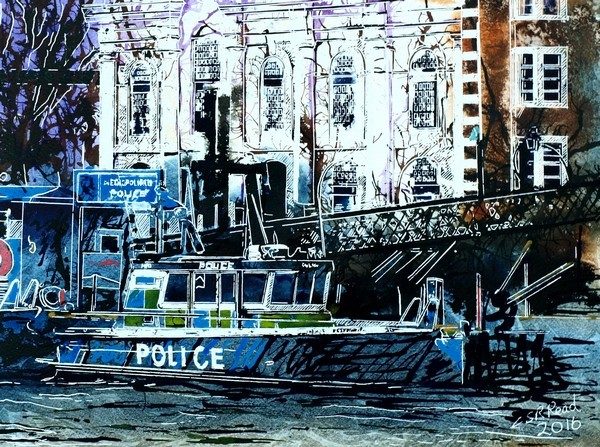 A painting I've been meaning to do for a while, a moored boat on the Thames.
November – Painting in Chester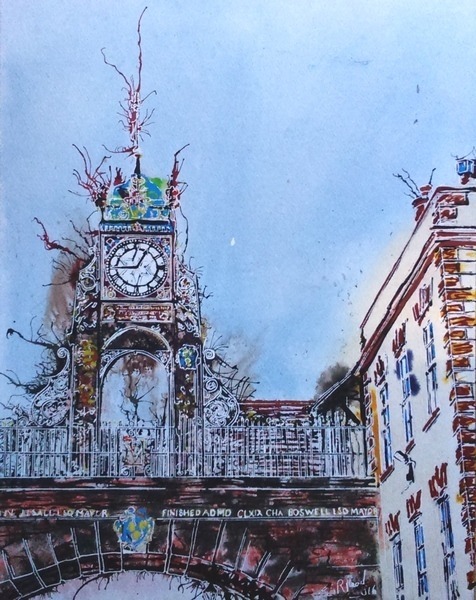 This painting was created as part of a demonstration at Chester Art Fair. See it as a work in progress here.
December – Underneath the arch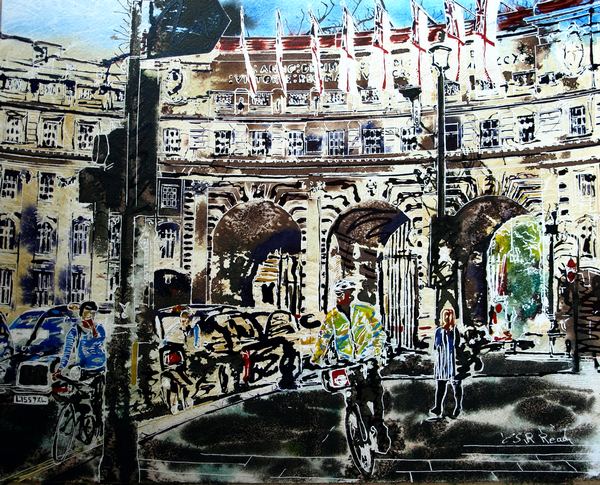 The final picture of the year is a new painting of Admiralty Arch. More people on bicycles and lots of stonework. I haven't created a post about this one, yet. Maybe next year?
So what do you think?
Would you have chosen a different one?
Let me know in the comments.
Tomorrow we welcome a New Year and who knows what will happen in 2017, I'm quite looking forward to it!
Hope you enjoy/enjoyed your celebrations and may your 2017 be all you could hope for!
Save
Save
Save
Save
Save
Save
Save
Save
Save
Save
Save
Save
Save
Save
Save
Save
Save
Save