Big news from an urban Landscape Artist!
Back in April I submitted an application to a company called StoryVault Films for a landscape artist competition. I saw an advert and thought,"That looks interesting!". The deadline was close but I wasn't sure, especially as the first part was due to be filmed during Bucks Open studios when I was already going to be very busy. After talking it through with Andrew, my other half, I decided to go for it! After all, what did I have to lose?
Well, I went and got through and now
I'm a contestant in Sky Arts
I'm one of the eight in the weird pod things. Which look pretty cool, if I may say so. Although they are not as weather resistant as they would have you believe.
It's been something of a whirlwind between getting the news in May that I was taking part and the actual filming. Plus all the secrecy. I was allowed to tell family and friends but not publicise it on Social media. Hence the mystery.
This is one of my submission pieces, but not the one that's in the show.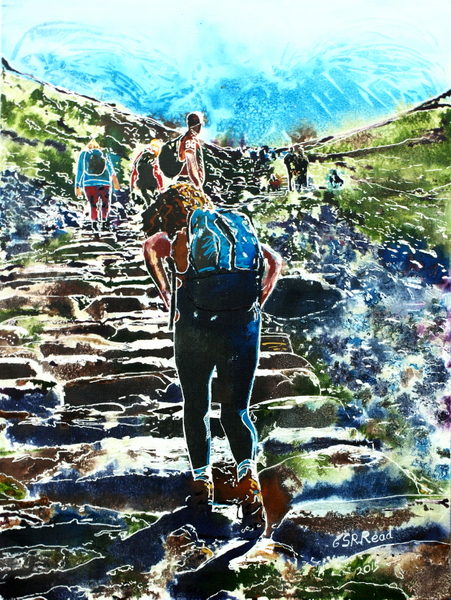 One of the biggest concerns I had beforehand was would I be able to complete a painting in the 4 hour time frame.
Especially when I rarely take less than a few days.
4hours, I mean, that's not possible surely? Naturally, I decided to do some practice pieces to get my hand in.
This is the first one.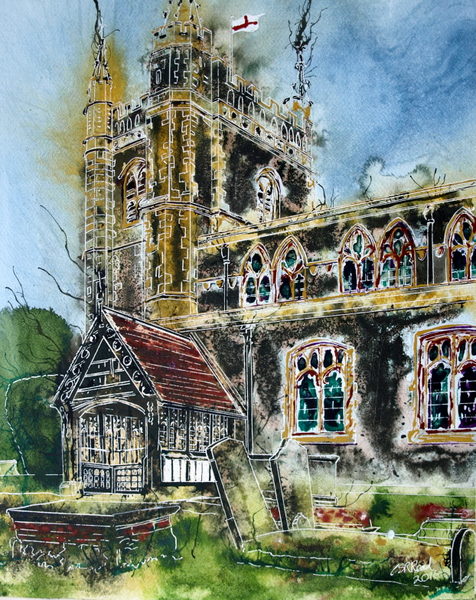 Beaconsfield Church. (See the picture being created here.)
It seemed to take forever, and much longer than the required 4 hours.
Did I tell you I was nervous?
No?
Well I was, very.
My second practice was during Open Studios in June. It occurred to me, more than once, that I needed to get some rural landscape practice in. Well, this is the one I did of some pylons by the Green Dragon Eco Centre. That's rural enough, surely? (See the picture being created)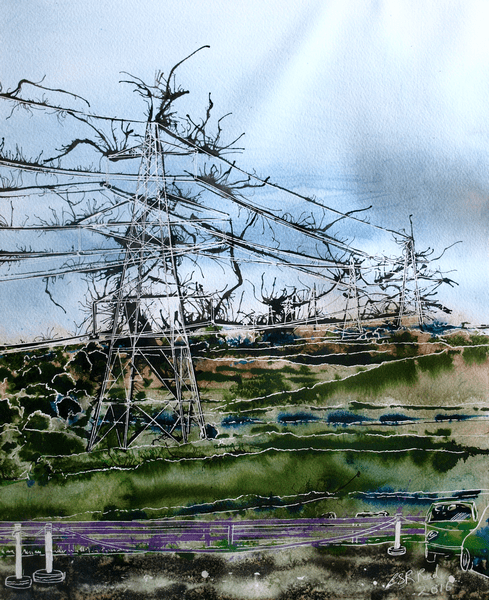 Painting time for this one was just within the required time,
so I went to the filming on 14th June for the first episode feeling a little more confident, but still very nervous.
And you can see how I got on when
The Landscape Artist of the Year airs on 11th October.
At 8pm GMT to be precise.
I'll be there, in one of the pods. In Heat 1 at Scotney Castle and…
I can't say any more than that at the moment.
To keep you going, here's one of my photos from the day
I am allowed to share, as I could have taken it at any another time.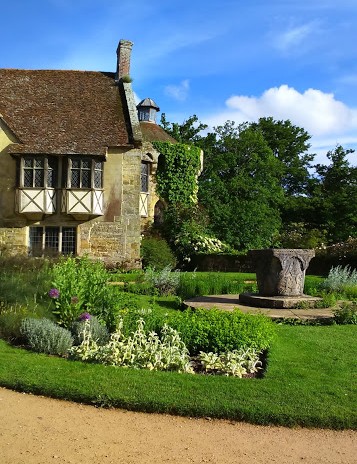 Obviously, after the programme airs on the 11th, I'll fill you in on the details, and share some of my photos and behind the scenes stuff.
So, remember the date 11th October at 8pm on Sky Arts!
My TV Debut!
Save
Save
Save
Save
Save
Save