Ever been part of something that makes you feel "Wow"?
As an artist there are time you feel You've arrived. Last week that was entering the Mall Galleries for the Society of Women Artists 155th Summer Exhibition. It was busy week with 2 social events in London. Seeing my work alongside other work of such high quality is naturally humbling.
Every year they hold a charity event to fund raiser for breast Cancer research.
During the social event 12 paintings donated by members of the society are auctioned. The evening went well and large sums raised for charity. We felt the obligatory selfie was necessary. So, here I am with fellow Artists : Sculptor Hazel Reeves and painter Orsi Cowell-Lehoczky.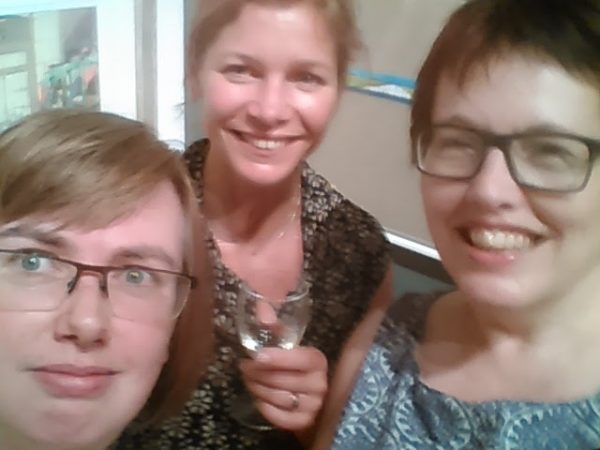 The following morning we were back bright and early.
Well, early at least. There was a friendly buzz, even at this hour.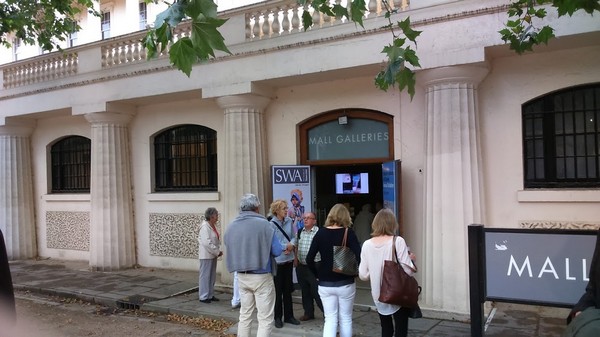 The speeches and presentations by guests of honour were in the morning.
First Daphne Todd gave an inspiring talk about why we still need a Society of Women Artists.
The gyst being an account of her journey to be taken seriously and respected in a male dominated world. How women are still under represented in the art establishment, that men do business in clubs and down the pub – where women are excluded for various reasons. Women work better in clubs and societies. I'm paraphrasing here, there was a lot more to it and her account was far more studied, eloquent and detailed.
Princess Michael of Kent spoke next.
Her speech was shorter and recounted her involvement and respect for the society over the years she's been patron. She then went on to present the awards.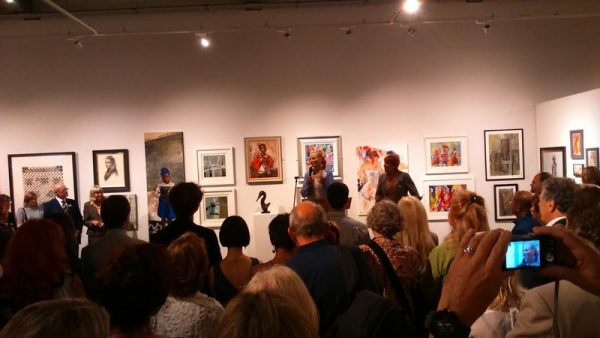 Despite the early start, we usually have a good turnout, as you can see.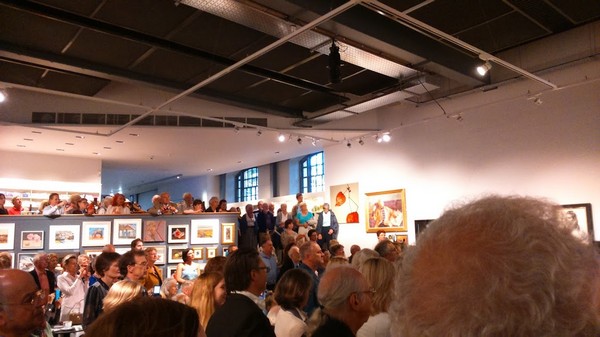 Princess Michael then did a tour of the exhibition.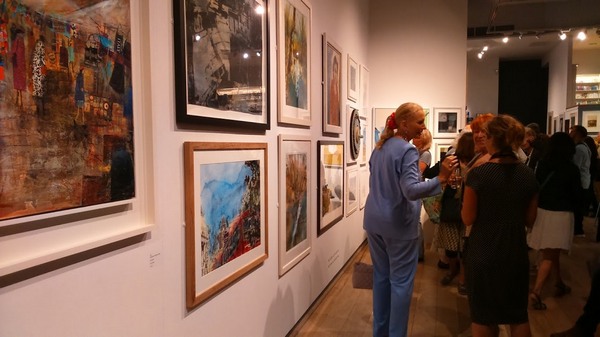 I was hoping to get a picture of her when she was looking at my work (The one in the oak frame) but I was so engaged with talking to people, I nearly missed her completely.
Did I mention there were lots of visitors?
Knowing when to speak up and when to allow people quiet contemplation is a tricky art. It's one I suspect I'll always be working on. I feared I slipped up with someone from my hometown of Middleton, Manchester. She was talking to another group and the need to loiter conspicuously and say "Hi" was too strong. (I recognised the accent.) Fortunately, we're friendly folk and she was delighted to meet a fellow Middletonian and a long, animated conversation followed.
I left these ladies to look at my paintings in peace though.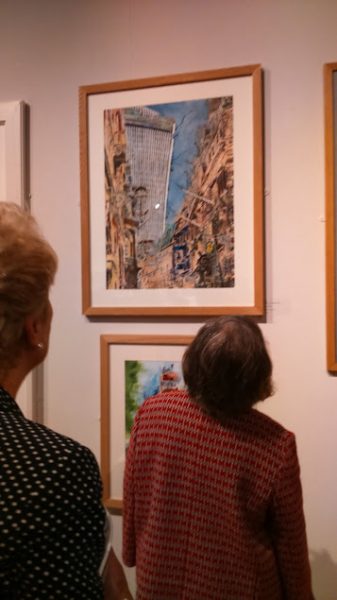 There were inevitable lulls in visitors, lunchtime being an obvious one.
(And quite welcome over the 10 hours of the PV.) We all needed sustenance and the chance to take some arty images of our work.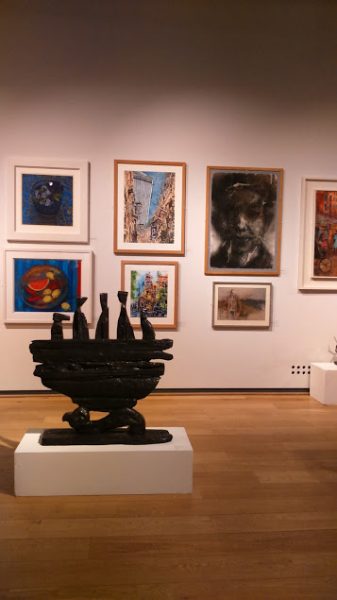 And, of course, to admire some of the other pieces this fun one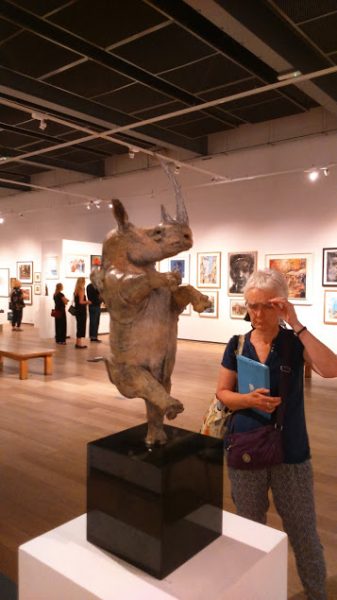 I saw at least one young visitor attempting to recreate this post and dance, much to the amusement of the onlookers.
The show has a wealth of fabulous pieces, so if you can get to the Mall Galleries please do, you will not be disappointed.
The exhibition is now finished but you can find out about the next one at the Society of Women Artists Website
Check it out and you'll discover wonderful work by some top contemporary artists.
These are my contribution.
Save
Save
Save
Save
Save
Save
Save
Save
Save
Save
Save