Enjoying the weather? Maybe you've been on a walk?
Maps are fascinating, aren't they?
This week I've been playing – actually it's this month. This particular painting was started before Bucks Open Studios in June. It started with a trip to the Victoria and Albert Museum and a fascination with some old maps of London. It re-ignited my desire to do some map painting. I've always found maps intriguing as they are a snapshot in time. Seeing how places change with use, reflecting the era they were made, is part of the appeal.
Railways, roads and buildings lend an air of permanence to our cities, but look at an old map and you see it wasn't always so. What we think of as always being there was once a new development.
I've been wanting to use old maps in my art since painting on them in the past.
Starting with an image of Big Ben and an underground sign,
I superimposed a copy of the old London map I saw on top. Enlarging the map so that the river ran through the centre and all you could see was River T. The photo was a bit fuzzy and the names are unclear so some of the details have morphed. It also looked a bit cluttered with the names, so I decided to leave them out as well, adding to the anonymity. Like the continually changing city.
Here's what I had to work with.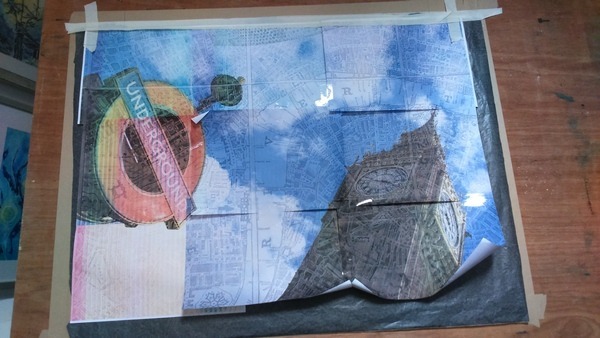 BTW. The white square in the bottom left is because my printer ink was running low
The graphite outline beginning to take shape.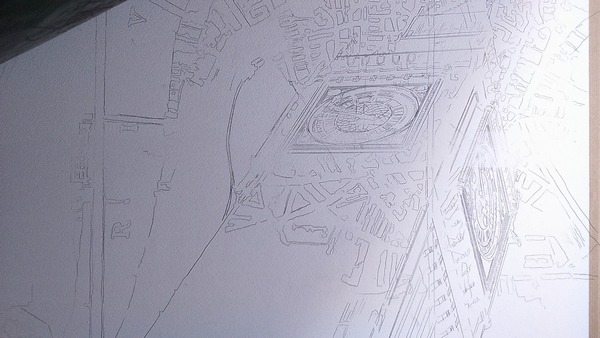 I'm using tracedown paper for this one.
Finished drawing, masked and ready to paint.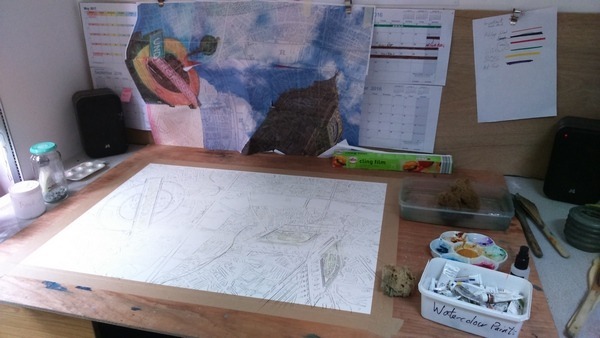 And finally I started getting some colour down.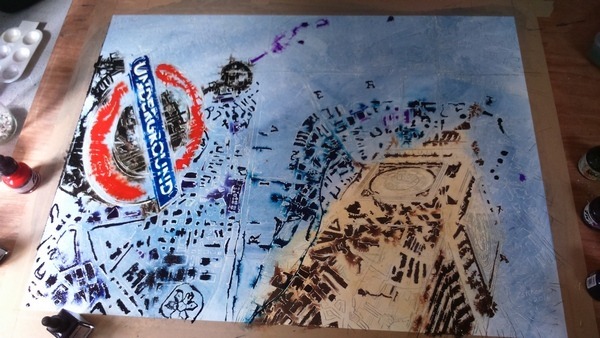 The painting was far more fiddly than usual as I was trying to keep the character of the map from being lost.
And some details just before cleaning up.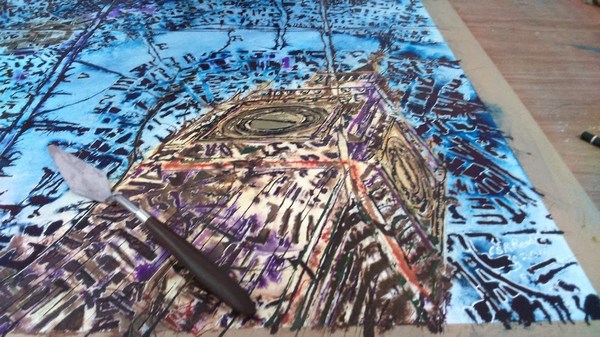 Some details you hope to keep in the finished painting. Sadly these were lost as the mica powder stuck to the masking fluid and not the paper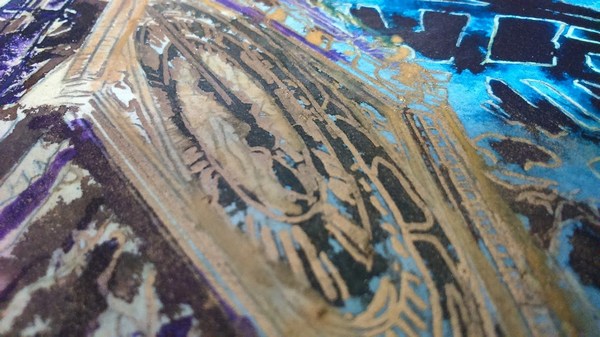 Here we are with the masking removed.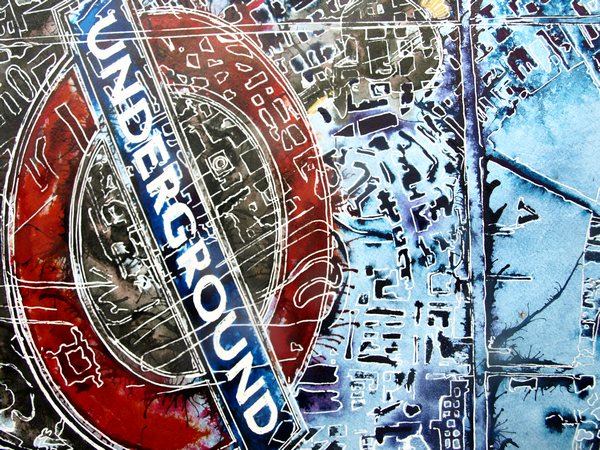 And then the whole thing.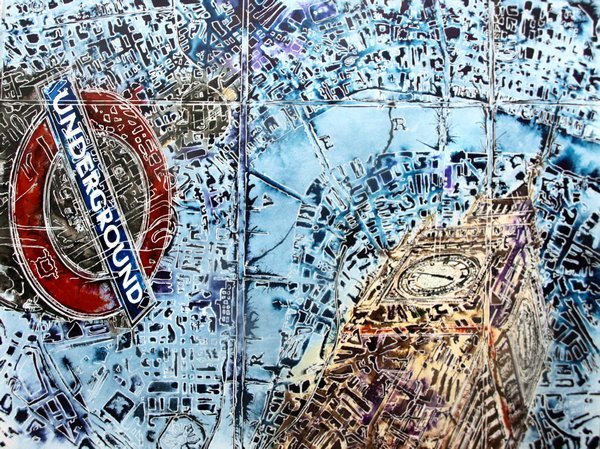 I would say the finished London Map Painting, but I keep finding bits I've missed!
So, it may well change subtly before it's framed. The title will change. I keep coming up with ideas but nothing that quite sums it up yet. Open to suggestions at the moment.
There was much,much more.
Save
Save
Save
Save
Save