Serendipity in art or the role of happy accidents.
Sure, you can know what you're doing, study methods and plan meticulously. You can control the paint to within an inch of it's life. You can be skilled enough to make the paintings seem lively, but too much control can often lead to lifeless work.
Watercolour, more than any 2 D medium is often transported by painting accidents.
When what you intended to happen didn't, or what did happen takes your breath away. If you want to improve, you have to experiment. Skilled watercolour artists know how to use the mercurial tendencies of watercolour transforming the blank page to create what their will desires.
You don't so much control watercolour as persuade it to do your bidding, and even then, be prepared for a surprise.
This weeks work in progress benefited from not one but two serendipitous incidents.
The first painting accident was the occasion that brought me into Kensington Olympia Station in good light and at the position I was, it resulted in this photograph. (I've pixilated the face on purpose)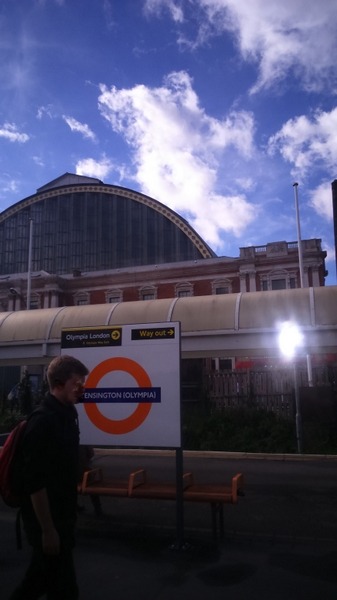 The second was during painting when I experimented with the face.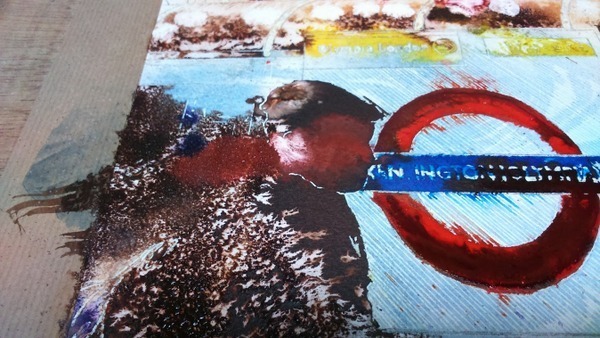 I've managed to balance the level of definition and abstraction to my satisfaction. The trick is going to be how to repeat this effect in future paintings.
This part of the roof has also developed some lovely textures.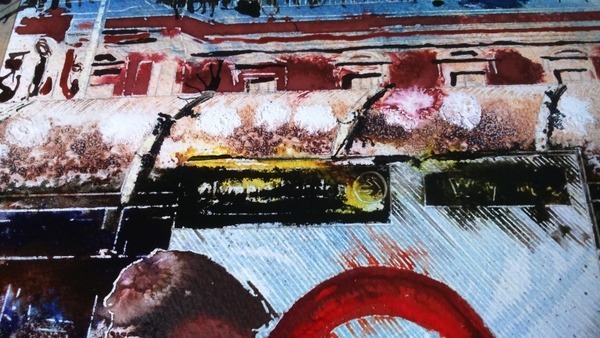 Here's the overall look at this stage.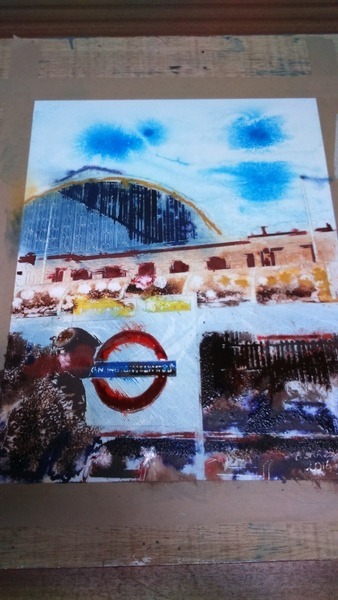 I did a lot more painting before I cleared off the masking.
Here's the finished painting.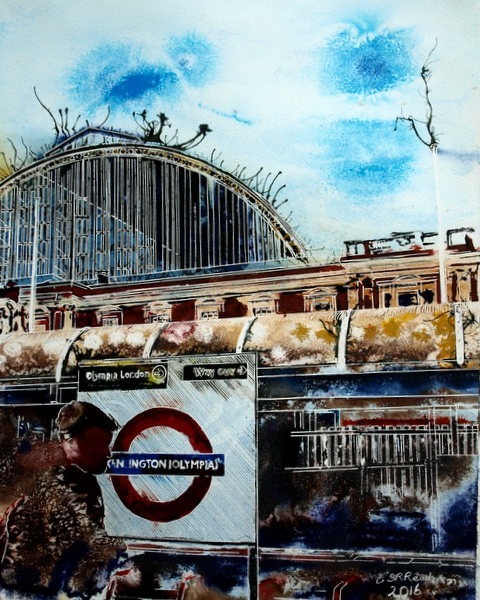 Think this will be one of my submissions to the SWA exhibition in July. What do you reckon?
Next week I'll be doing the Bucks Art Society exhibition in Beaconsfield.
If you didn't get your invitation, it's here and the map and prize draw form here.
Save