The Walkie Talkie Building…
Also known as 20 Fenchurch Street as seen from Lombard Street. A while ago I painted a Golden Locust trade sign. Created in the days when reading was a rare skill, and images were the traditional method for advertising a company. There's an interesting history of them here. I took several photographs at the time and managed to find a position where these signs were visible with the Walkie Talkie Building in the background.
This painting took a while, and I seem to have gone mad with the photos.
Here I'm getting ready to start painting.
With watercolour, you need to be ready to act quickly. The best results are always done with the minimum of fuss. Although you can re-wet the paper, some techniques suffer if delayed.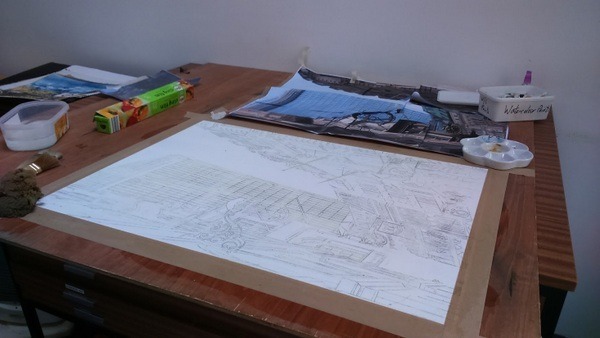 A close up of the Anchor.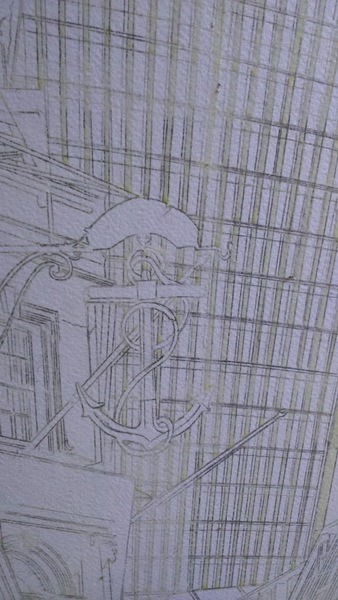 And another close up of the masking phase.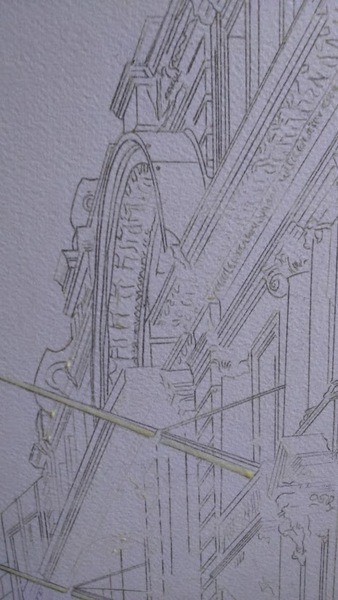 I managed to catch the sheen of the water wash on this one.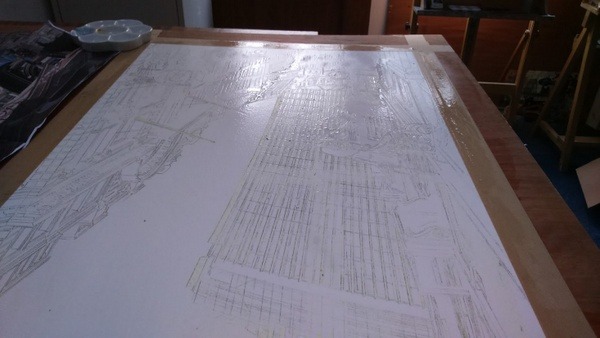 The painting begins…
It seemed to take forever to get to this point.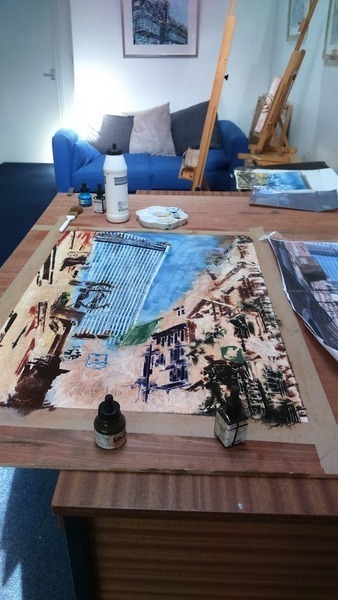 Some details of the painting once I'd started applying wet ink. Here's the anchor with some other signs and the clock.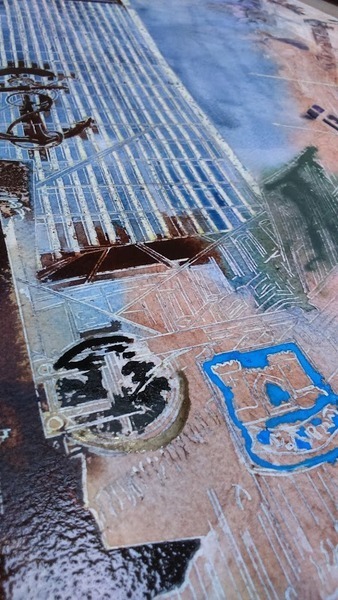 And then we reach the best bit. Pulling off the masking!
It never gets old. Here I'm removing the mask from the Walkie Talkie Building itself.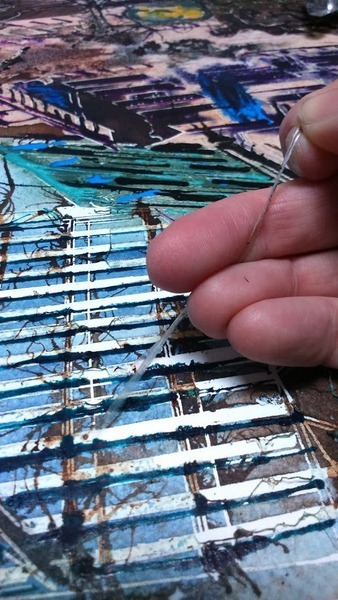 And when it's all removed, this is what you get.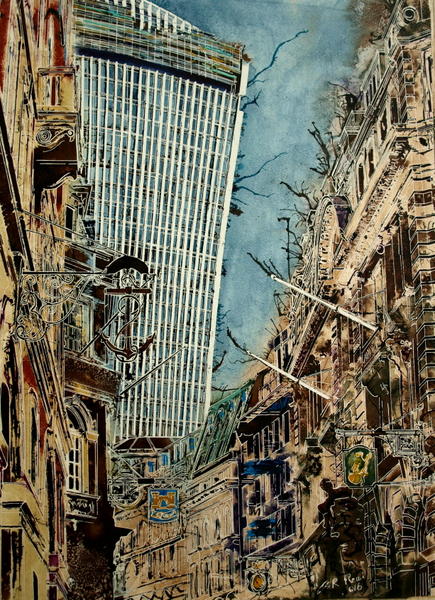 Next time I've a new Gherkin and Cheesegrater inspired piece.
In the meantime, there are still spaces for my next workshop
Save