Battersea Powered Sellout?
Oh Battersea Power Station, how you've changed! What an Icon you've become. The question is which one?
Urban Power
Once a symbol of industrial might, that powered a thriving metropolis. London's urban scene was illuminated. Newpaper presses, offices, banks, manufacturing plants, television empires and domestic settings all relied on your output. Whilst you sat on the south bank of the Thames pumping out thick black smoke that added to the smogs of decades past. Your death knell sounding with the clean air acts of 1952 and 1968
Rock God
Then you became a rock icon thanks to the inspired artwork Storm Thorgusson created for the Cover of Pink Floyd's Animals Album.  A symbol of rebelliousness, the reality of Urban decay a perfect face for the Orwellian inspired melencholic songs.
Luxury apartments
Cosy homes are not your usual rock n roll or urban grit image are they? I'm sure they will be fabulous and if I had the opportunity to live in one, well the answer's obvious isn't it? But that's the trouble with icons.
They may start out as edgy…
but eventually they become an accepted part of the establishment as we move on to the next big thing. The new trend that sparks a sense of danger and excitement withers and is no longer "in".
Faced with cold hard reality it's a case of adapt to survive. The gritty reality of urban decay becoming a sanitised romantic ideal.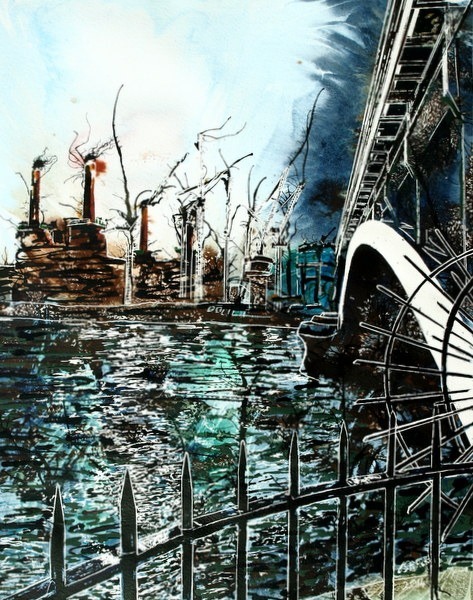 And I rather like it. I'm glad they've found a way of rejuvenating Battersea Power Station.
Has Battersea Power Station finally made up it's mind?
Well, your guess is as good as mine although I reckon the apartments will be here for a while.
Battersea Under Chelsea is one of my London Series, you can find more examples here.