Happy New Year!
With renewed enthusiasm I bring you
The return of the Wednesday Work in Progress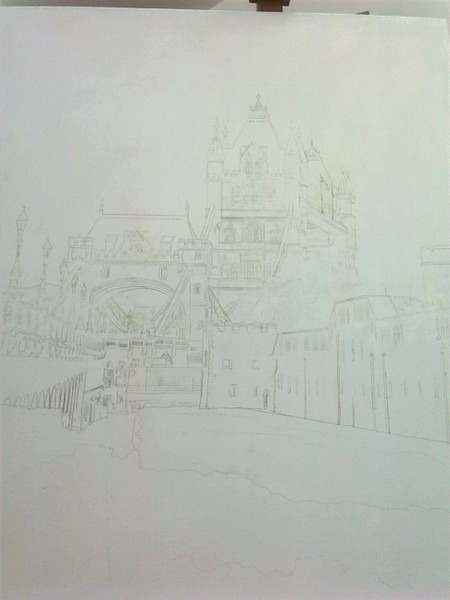 It's a work on canvas and seems to be a popular subject matter as well as a popular exhibition. The poppies exhibition at the Tower of London entitled Blood Swept Lands and Seas of Red, marked the centenary of the outbreak of the First World War.
With the recent announcement that the creators, artists Paul Cummins and Tom Piper, have been honoured in the New Years honours list it seems a fitting time to share my interpretation on their exhibit.
I'll be sharing the full story in my newsletter and the completed painting here on Saturday.
Until then I'll let your imagination fill in the blanks.