Fancy a trip on the Thames?
This week's work in progress is something I've been longing to do for some time.
Battersea Power station!
Although it's a bit hard to see tucked away on the far bank across from Chelsea Bridge. It was as close as I could get on the day, but I will be back.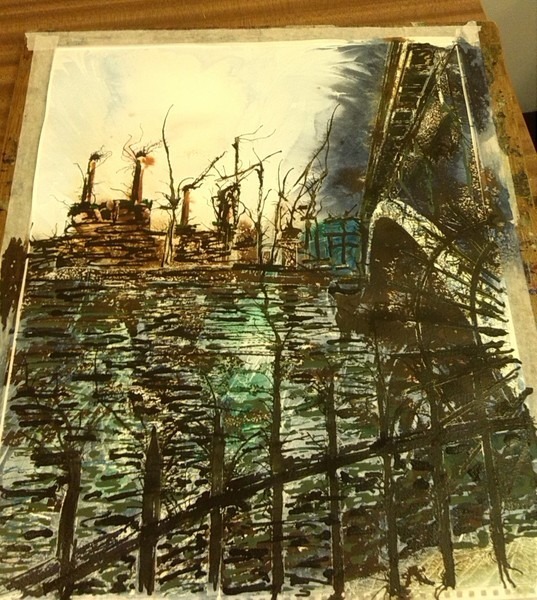 Nearly forgot to take any WIP shots for this one as it was used in the demo for my talk to Bedford Art Society.
It's a bit blurry but the final photos are lovely and clear for the Saturday reveal. See you then!