Six months of planning is finally over!
As this post is revealed I'll be gearing up to the first day of Windsor Art Fair with Alexandra Buckle. There's something to be said for scheduling blog posts.
It's the first time either of us has done anything quite this large and is a distinctly unknown situation.
On Wednesday I shared a work in progress which I was hoping to reveal today.
The question is did I make it?
And the Answer is…
No!
Sadly I've not had time to complete the work but I will be able to share it with you in the coming week. I'll share this photograph with you.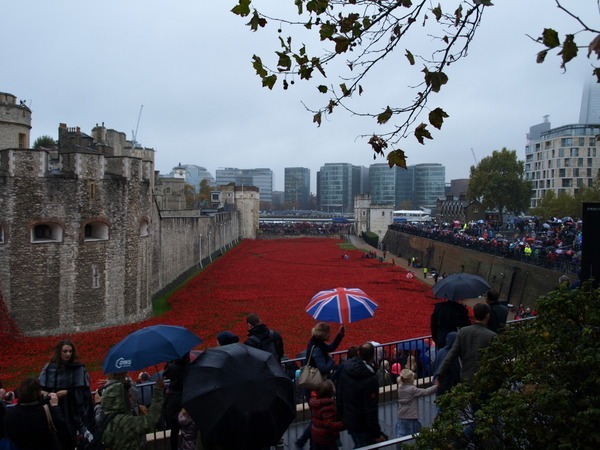 I hope to create a picture based on the War memorial poppies Blood Swept Lands and Seas of Red, marking the centenary of the outbreak of the First World War. Created by ceramic artist Paul Cummins, at the Tower of London. Not this one at the moment but it may well be converted into one at a later date. The positioning of that umbrella is pleading to be used.
I will have the painting with me at Windsor, if you want to come and see how far I've got.