Something different this week.
I'm motivated to work more on the abstract for a while so I'm back to the Gherkin for inspiration.
The pencil stage has taken me a while but I'm hoping to have it finished for the weekend. We shall see…
This is the pencil stage…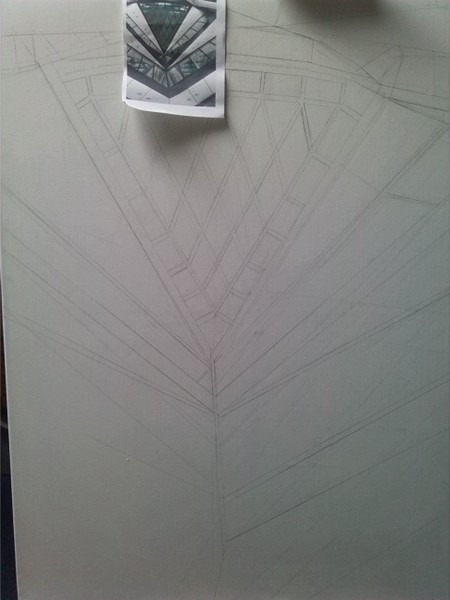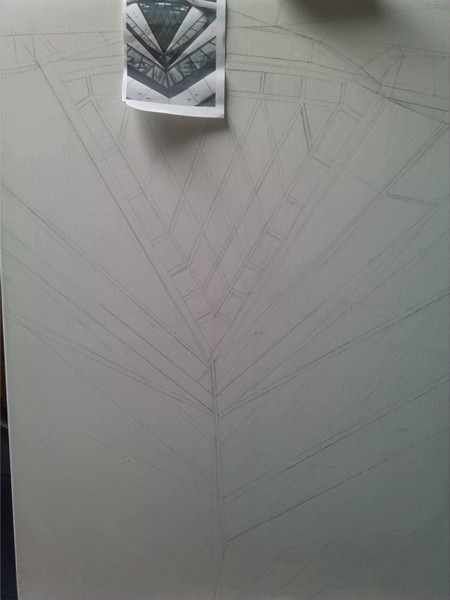 And a close up of the triangular window which I love.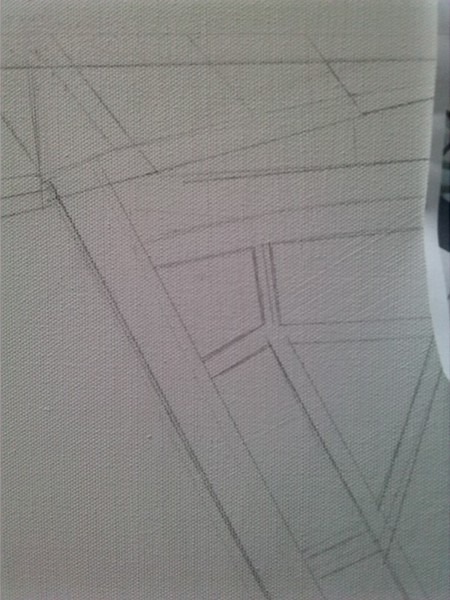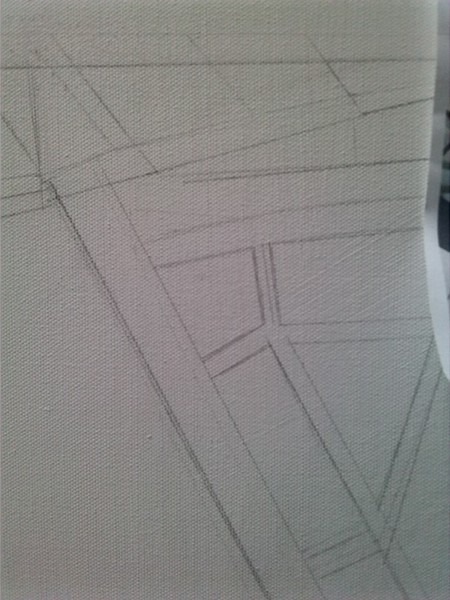 And finally with a bit of colour added.
I've decided to abandon the original colouring and play around on this one. This is stage one and 2 of the painting.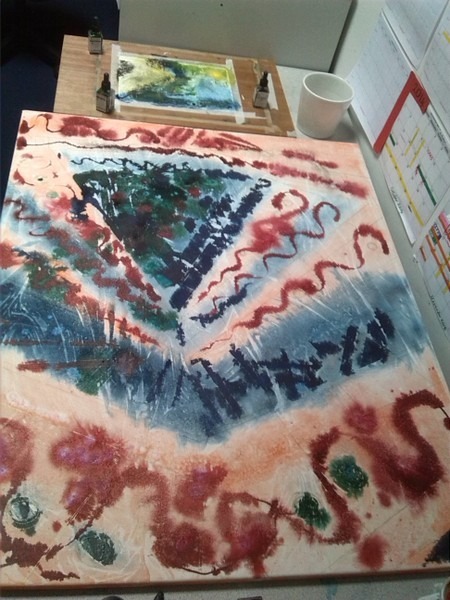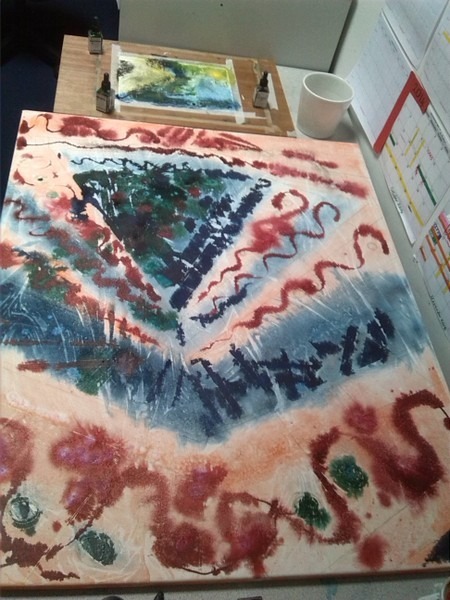 There's more to do and time is running out for me to finish this weekend. Hopefully I'll be done tomorrow so I can bring it to the Windsor Art Fair.
Please come and see us on Friday night if you want to see it at the Private View beforehand. I have a few tickets left if you want to come, email me and I'll leave one at the door for you to collect.