Finally I can reveal my latest Gherkin Abstract!
It's taken a little longer than planned but I've finally finished the work in progress I started last week. After a hectic but thoroughly enjoyable weekend followed by far too much paperwork I've been able to finish a painting!
I've taken a more abstract view of the Gherkin. I'm still working on the title so as yet it's "untitled number whatever I'm up to now". Although as I write this I've a strong urge to call it "The eyes have it" Those circles are the lights but they're looking distinctly eye like to me and more than a little bit creepy. Am I going mad? On second thoughts, please don't answer that.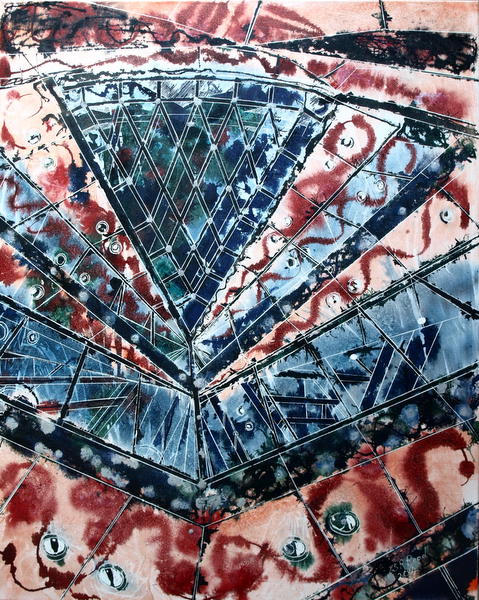 Do you see what I mean?
It's purely coincidence mind you. I was keen to take it more abstract for this one.
Now, what shall I call it? Gherkin Abstract or The Eyes have it?
You can see other Gherkin paintings in my London Paintings.