As promised here's the London bus painting I've been working on.
It's very small on 8 inches or 20 cms square.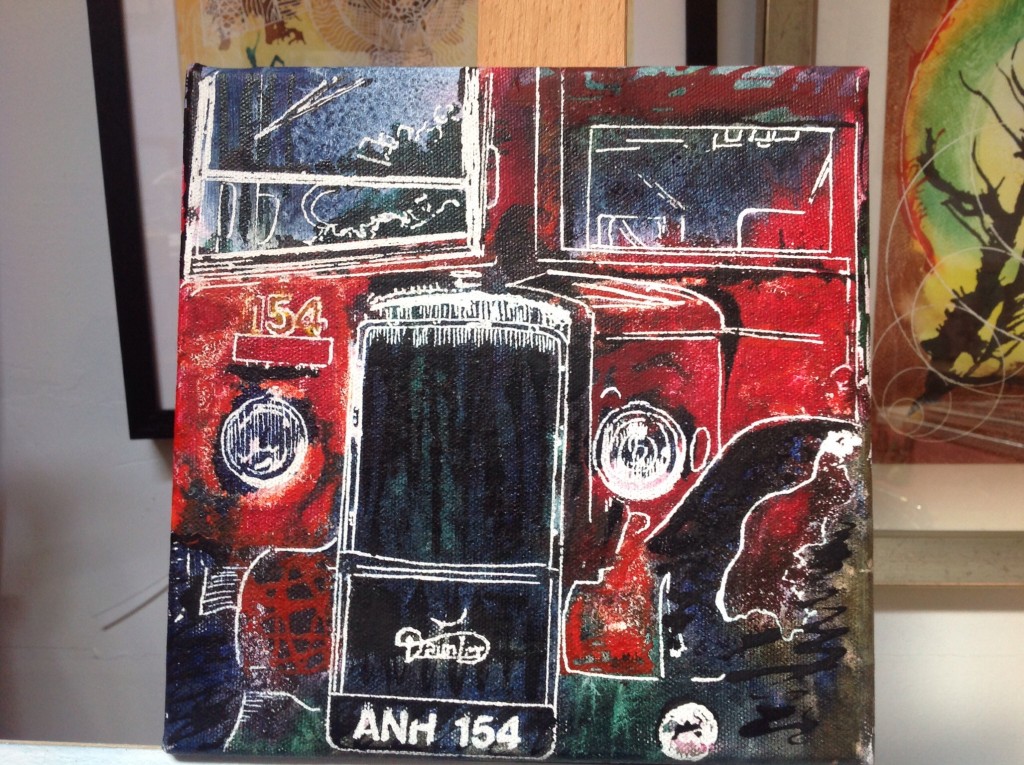 I was asked to create a canvas painting for the  Windsor Art Fair on 7th November to contribute to the fundraiser for The Princes Trust. I've decided to take it to the Love Art Fair this weekend as it's turned out so well. There is a danger that it could sell so I'll be creating an alternative just in case.
You can see the finished work before Saturday's post if you come and see me in Middleton Hall, The Centre, Milton Keynes 9:30am-8pm Friday 17th October.
I'll also be there on Friday 9am-7pm Saturday and Sunday 11am-5pm.
Here it is with a bit more of the painting done.
Sorry this one's a bit fuzzy.