Another Routemaster but this time the Full Monty.
It's amazing how cropping an image changes the character of a piece. After last week's close up I wanted to show the whole bus for this one.
Here's a shot of it and all the general mess that goes on when I'm painting.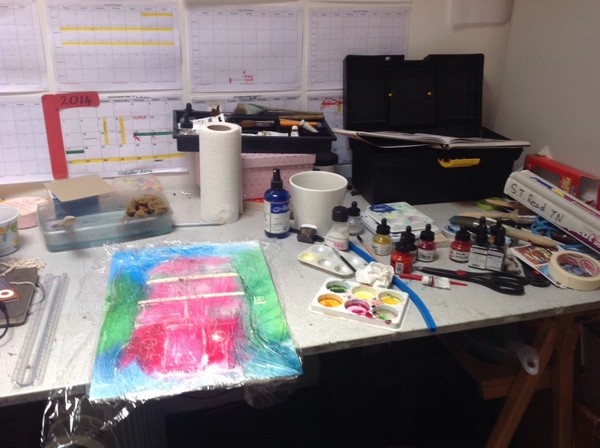 In the background is my DIY calender. I love my techy integrated google calender but there's a limit to how much you can see on a screen at any one time. There's just no substitute for a wall calendar when you need to take an overview of a situation.
I've also taken a close up so you can see the picture taking shape.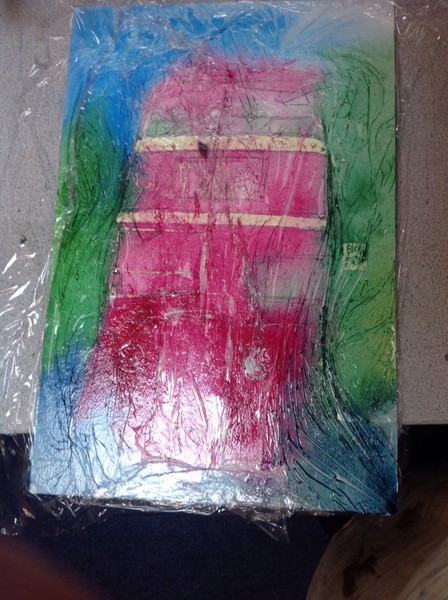 There's a lot more painting to be done before it's finished. If you came to the Love Art Fair at the weekend you'll have seen me either working on it or the finished painting, if you were quick.
If you didn't get to the Fair or missed the finished piece, don't worry.
I'll be sharing it here on Saturday.