This Week's Work in Progress is one I've been planning for a while,
A montage of London Sketches of Iconic Architecture.
After Global village I've had so many requests to do one of London. So here it is…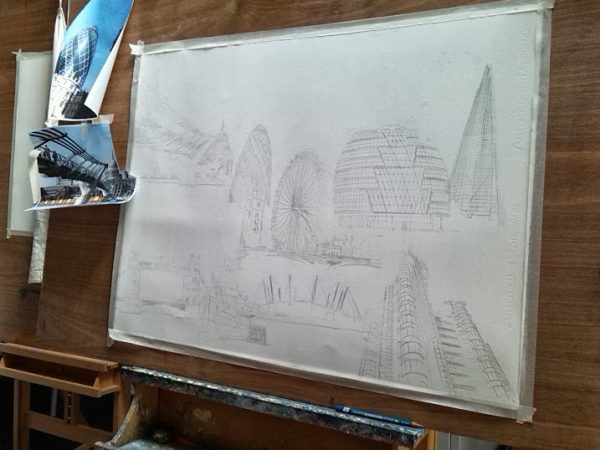 I love the sketchy feel so far.
I wonder how it will turn out?