Oxford Paintings don't tend to include Spaceships.
Although by spaceship I actually mean student union Bar! Confused? I was at first. I'd heard reference to Keble's Spaceship but couldn't quite picture how it would look.
Until I saw it. And then? Well, it's kinda obvious isn't it?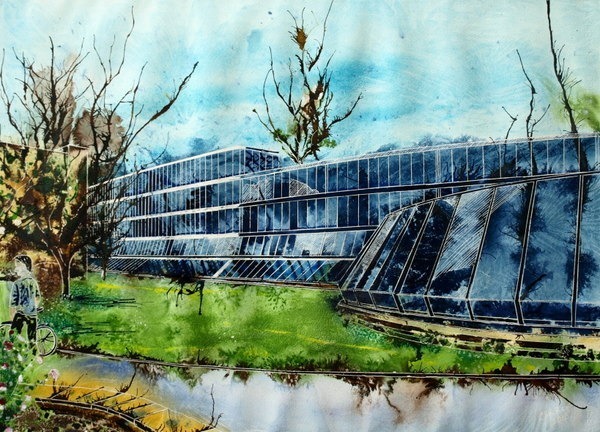 ©2013 – Cathy Read – Keble College, Oxford – The Spaceship – £1207
I often wonder how many radical ideas for buildings there are out there?
Then I realise I may as well ask…
How long is a piece of string?
So, do you have any suggestions for future projects?
I'd love to hear them in the comments!
Prints of the painting are available