Well, that week was busy!
Bucks Open Studios is in full swing, presentation at Oxford University Press Bookshop amidst the usual chaos that seems to surround me.
The beauty of Open studios is I have to make art.
I know it's a hard life isn't it!
So, I found time to finish the HMS Belfast Painting.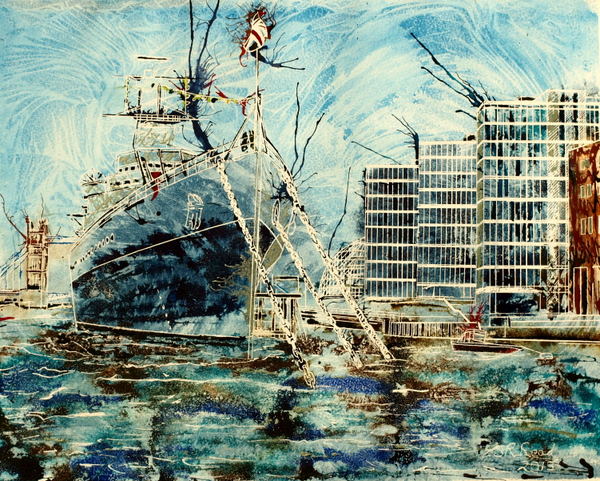 Does a little dance around the room!
I'm loving how the chains turned out! Although I'm pretty sure I did a whole lot more waves on the Thames. They seem to have mysteriously vanished.