I'm always hesitant about entering competitions.
I've said before they're something of a lottery and the money is often better spent elsewhere.
Having said that, sometimes I'm seduced by the urge to try again. And I have applied to the Royal Academy of Arts Summer Exhibition again.
However, some competitions are free, and I'm never averse to spending some time on something if the only expenditure is time and effort…
And it's a good match for my work.
I think I might have found such a one in a call for entries for a new image for the Oxford University Press bookshop. It fits reasonably well with my current focus on Oxford, even if the building is a little old for my current direction. And there are distinct advantages if I'm successful.
And if you don't try you'll never succeed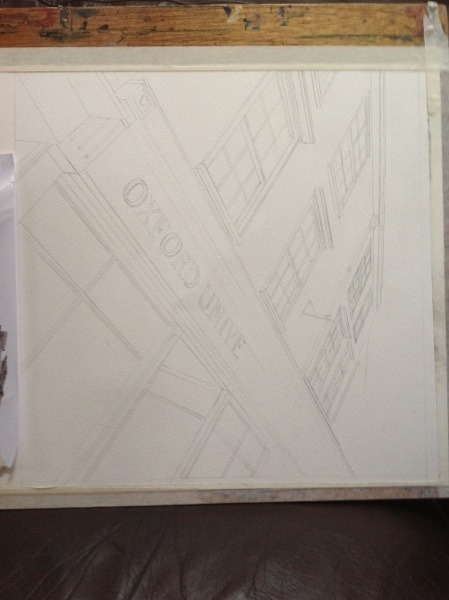 !
Now I need to get cracking and progress to the painting stage!