Are you a messy painter?
Personally, painting is usually chaos in my studio.
So, this week I thought I'd 'fess up and share some of it and show you more of the working area surrounding my work in progress.
As you can see, the table gets cluttered with the ink, paint, water, cling film etc.
Actually, it's usually MUCH worse but I've been restrained this time.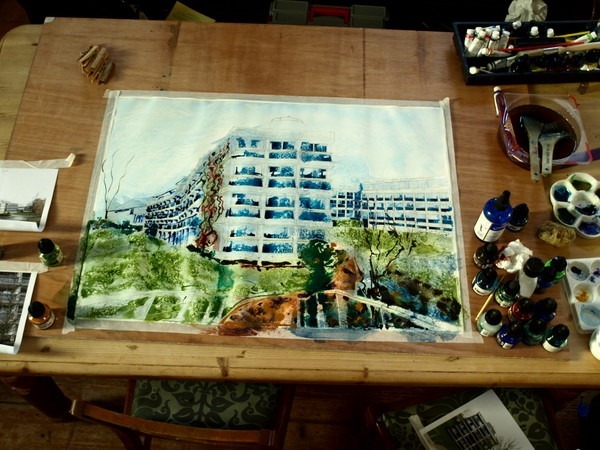 If fact, it's positively tidy by my standards.
Which started me thinking is mess necessary to creativity? Certainly is in my case, if I worry about mess I end up controlling the painting too much and end up not taking risks, that results in boredom…
Which shows in my painting.
And yet I know artists who are very controlled, precise and tidy. Question is, are they more creative? They certainly produce plenty of work so in that respect, no. But do they take risks and push the boundaries or does this need for control make them repeat the familiar and stay safe?
What do you think? Is it possible to push creativity and be tidy…
or is mess an essential by product of the creative process?