Are you a lover of high views?
If so I can heartily recommend the London Eye.
OK, so I have a bit of a soft spot for the it, I have painted a few pictures of it after all! But I love seeing any city from a high vantage point and London from the Eye is fabulous.
And the perfect time to go is dusk.
Visibility is great as you ascend and you see the city light up magically as the darkness grows.
In a break from Oxford pictures, here's the descending view.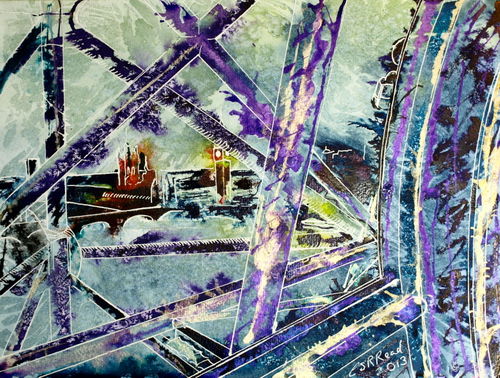 I will be returning to Oxford colleges after the next 2 paintings…
And I'll be sharing them here when they're done!