Do you ever wish you'd waited a bit long before doing the next step?
Well, I've had one of those moments when I wish I had.I started removing the masking and realised that the bell tower is not distinct.
And it's bothering me!
I often find parts of a picture can be fainter than I'd intended when the painting is done. Usually I leave it as the balance seems to work.
But not this time…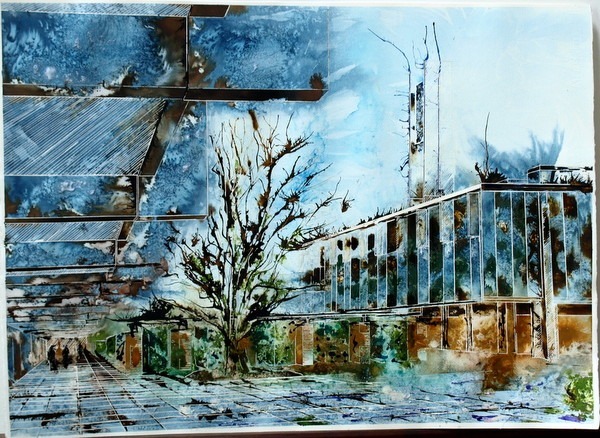 So, what do I do when I remove the masking too soon?
The simple answer is to redo it.
A straightforward but time consuming process. First reapplying masking fluid. Then more careful painting in order to avoid wrecking the existing paint. Watercolour is a very unforgiving medium and shows EVERYTHING if you're not careful.
So, as the saying goes, more haste less speed.
If I'd just spent a little longer painting I might have realised the contrast was insufficient…
But then again I might not have!