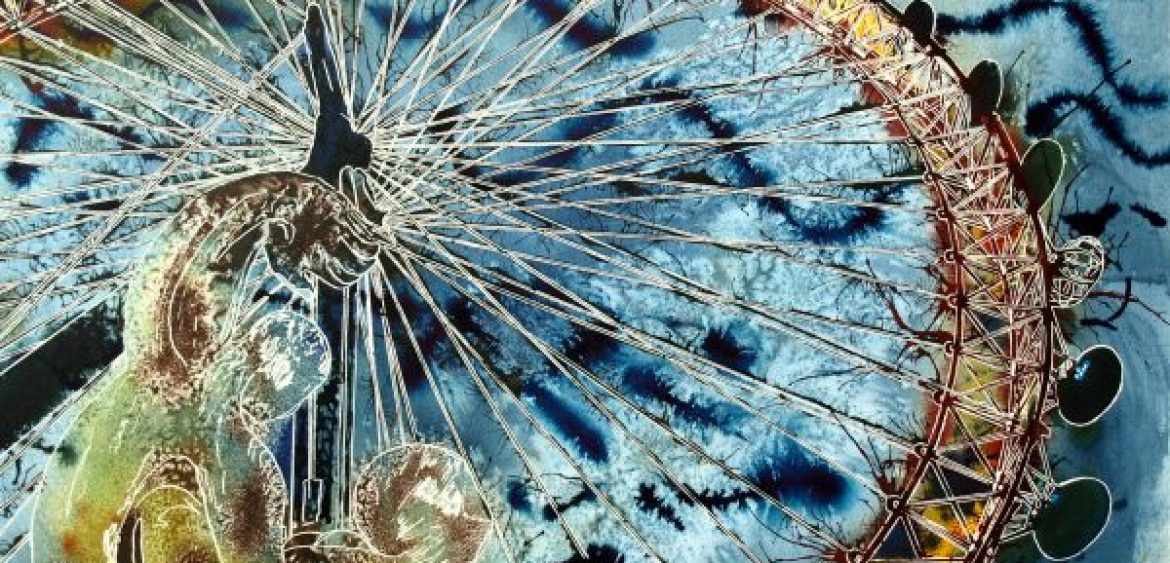 Don't you just hate it when masking fluid sticks to your brushes? Sound familiar? Most artists have experienced this issue. You need to do some masking, but when you finish your brushes are solid rubber and unusable. I was going to show you a picture, but I don't have any. Not one ikky brush and I use masking fluid all the time to create pictures like this. Yes, you can do things to help prevent the brushes clogging up, but, if you're masking any appreciable area, sooner or later you will wreck a brush or three. It has nothing to do with carelessness or poor brush cleaning. You may have read masking tips about washing your brushes immediately or apply soap to the brush before you start but it's a simple equation really. Masking fluid + air +time = gungy mess The only way to avoid the mess, is to eliminate the time element. Fine if you're doing small areas but if you cover most of your picture with it, like I do, it's not going to work. So What's the answer? Masking tips #1 -Ditch the brushes! Use them for painting, by all means, but never with masking fluid […]
Want to know more?
If you'd like an informal chat about any of my work, where I get my inspiration, commissions or workshops, then please get in touch on -
+44 (0) 7818240116 or email me
The Milton Keynes Project


Contact Information
All images and text are ©2018 Cathy S R Read. The artist asserts her moral rights.