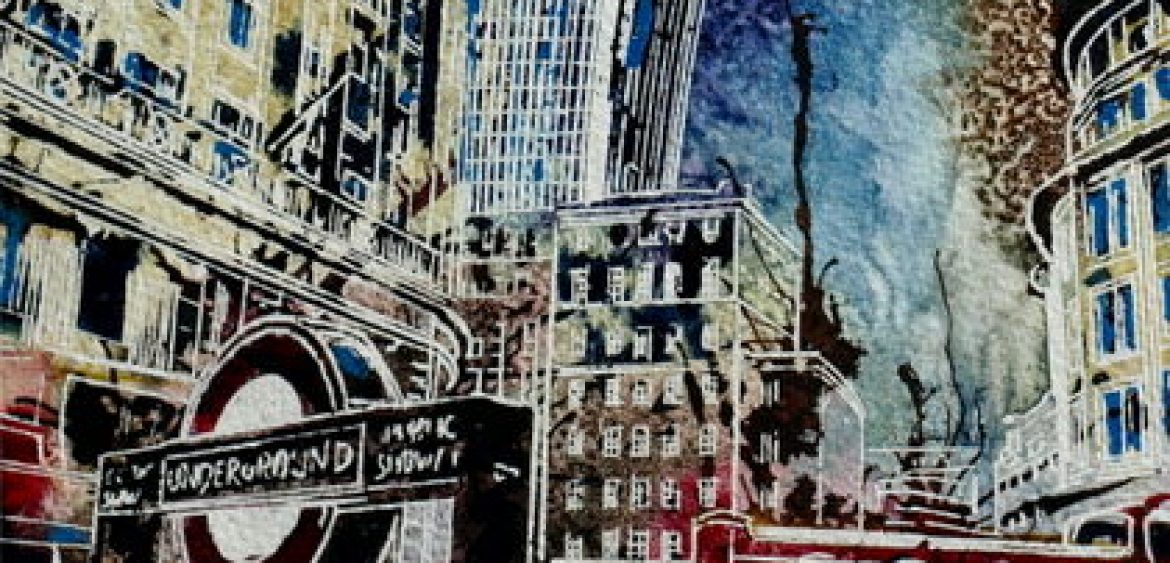 I've been concentrating on smaller pieces recently. This is is the finished version of a work in progress I posted on my Facebook page  last week. I love the underground symbol, so simple yet immediately identifiable and distinctive. The perfect foreground for my first painting of the Walkie Talkie, also known as 20 Fenchurch Street. It hit the headlines last year when the skyscraper was melting things in it's path, including  shop fronts and  cars. The image reminds me of a Clash song… London Calling… I wonder why? Save
Ever notice how cities can all look the same? A number of distinct buildings identify most major cities. Bot the rest of the buildings could be anywhere from New York to Hong Kong. It's a fact film companies exploit to reduce their location budgets, but I digress. This work in progress is a new complex near the Barbican in London. They are intriguing buildings, beautiful even but they're not iconic. Iconic buildings are distinctive, and cry out to be noticed. But I wonder, if you put one of these alone, in the countryside or a desert… Do you think people would notice them then?
Want to know more?
If you'd like an informal chat about any of my work, where I get my inspiration, commissions or workshops, then please get in touch on -
+44 (0) 7818240116 or email me
The Milton Keynes Project


Contact Information
All images and text are ©2018 Cathy S R Read. The artist asserts her moral rights.