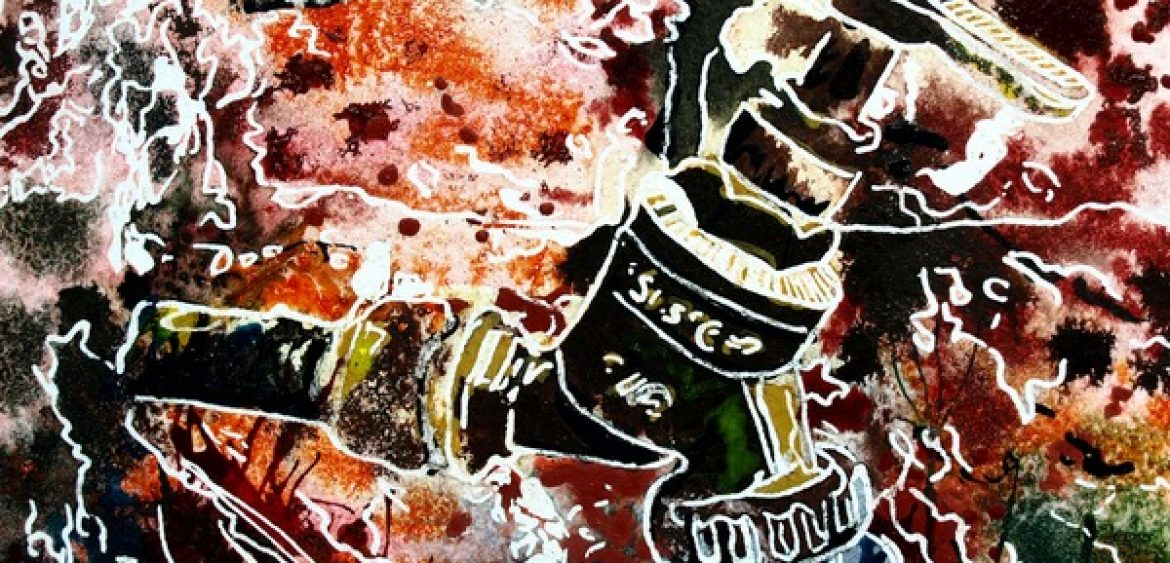 Part of the 49/50 Painting Challenge. Find out how it began here. Could it be that Summer is here? Or did I speak too soon? I know, this is England, so probably not. But a girl can dream, can't she? Whilst I've been enjoying the sunshine, this week's subject seems especially apt. When it's hot, you really appreciate The humble water tap And this water tap is certainly as humble as you can get. Mass produced, relatively new and basic in style. Taps are everywhere, and rightly so. With warm weather we enjoy the ready source of water, the source of life, especially for plants on a hot day. Instant access to fresh water or hot water for bathing. We take them so much for granted. When we were converting our home from a chapel, we lived with a single water tap that wasn't even securely fixed to the wall. Every time we needed water we had to get a jug or a bucket or a kettle (and often a torch) and go to th back door to fill it. We had no hot water tap, or indeed any other taps for 5 months. We relied on visits to our […]
Want to know more?
If you'd like an informal chat about any of my work, where I get my inspiration, commissions or workshops, then please get in touch on -
+44 (0) 7818240116 or email me
The Milton Keynes Project


Contact Information
All images and text are ©2018 Cathy S R Read. The artist asserts her moral rights.