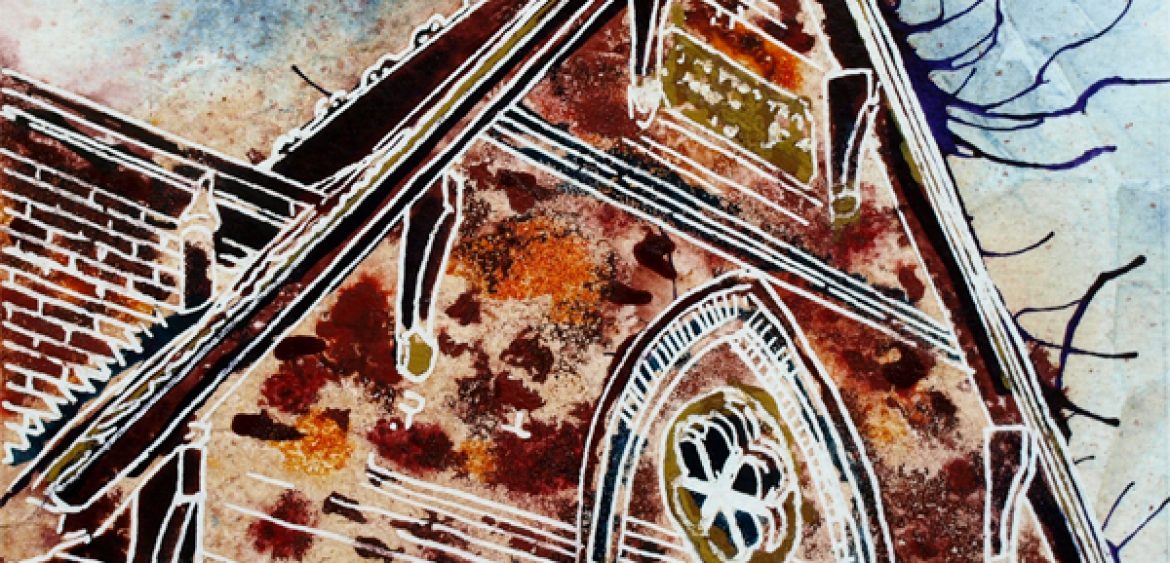 Part of the 49/50 Painting Challenge. Find out how it began here. I've struggled with the 4950 Painting Challenge. Some weeks, it's been to find a single example of my painting subject. This week I've had the opposite problem… Too much choice. This week's challenge #15 was a Gable End. but instead I ask. Have you tried looking for Gable Ends? Those pesky architectural features are everywhere! Just look at roof height wherever you are in a city, town or village. Well. Buckingham has just as many. Being busy sorting out the studio ready for opening, it was so easy to procrastinate. I would share all my choices, only there were so many to choose from. I'd need a month of posts to share them all. The only solution was to pick one and just get started. I  put my blinkers on and narrowed it down to 4 possibles and, eventually, picked one. I settled on The Gable end of Well Street School. Or rather the day centre known as The Well Street Centre, as it is now. A fine example of a Victorian School. High windows, so the children can't see out. You wouldn't want them to be distracted […]
Want to know more?
If you'd like an informal chat about any of my work, where I get my inspiration, commissions or workshops, then please get in touch on -
+44 (0) 7818240116 or email me
The Milton Keynes Project


Contact Information
All images and text are ©2018 Cathy S R Read. The artist asserts her moral rights.