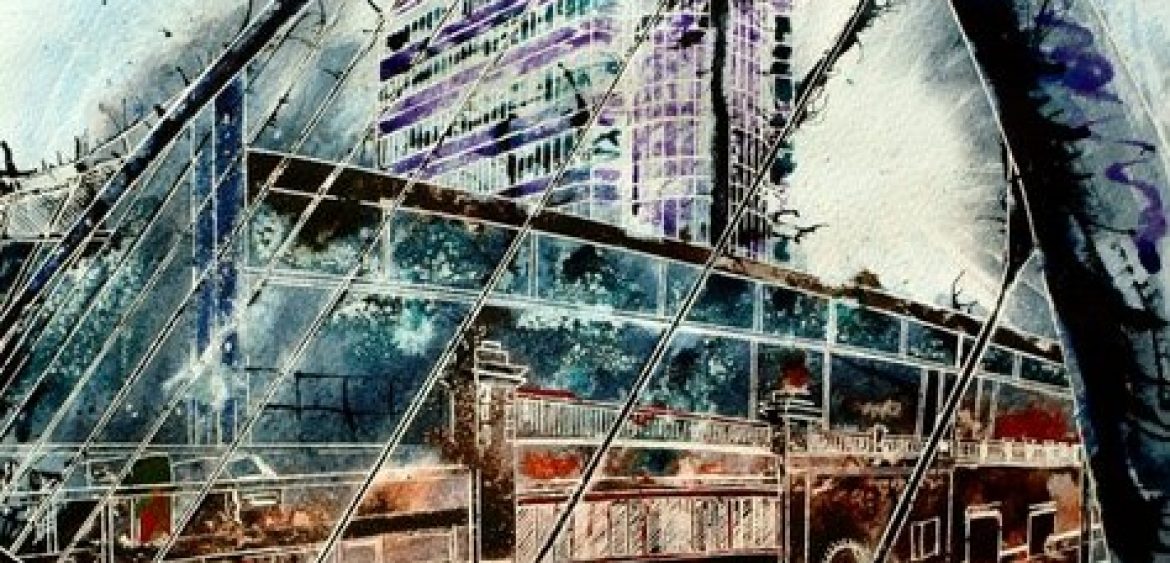 What is an abstract Painting? What do you think of when you hear the word abstract? Does you conjour up images of Jackson Pollock,s drippy or Mark Rothko squares? Or do you imagine something closer to reality? Pablo Picaso's cubism paintings perhaps? There's no one size fits all with abstracts. You can have pictures that are just a little abstract. Based on reality, they look like something but they are still abstracts. There has been an attempt to use an existing object, scene or person to begin a process which has resulted in the painting. To splodges of paint, lines or blocks of colour. This is where I've settled, architectural abstracts. It suits me. One thing I've always found though. The best abstract paintings abide by a set of rules. It may be limiting the colour palette. Or dripping the paint or only using angular shapes. Barbara Hepworth's sculptures applied the "Less is More" rule. There are many rules you can use. If you want abstracts to work, it's not a case of just splashing colour on a canvas, throwing things together or carving as you fancy. So take your pick and make your choice. Spending time deciding what is […]
Want to know more?
If you'd like an informal chat about any of my work, where I get my inspiration, commissions or workshops, then please get in touch on -
+44 (0) 7818240116 or email me
The Milton Keynes Project


Contact Information
All images and text are ©2018 Cathy S R Read. The artist asserts her moral rights.