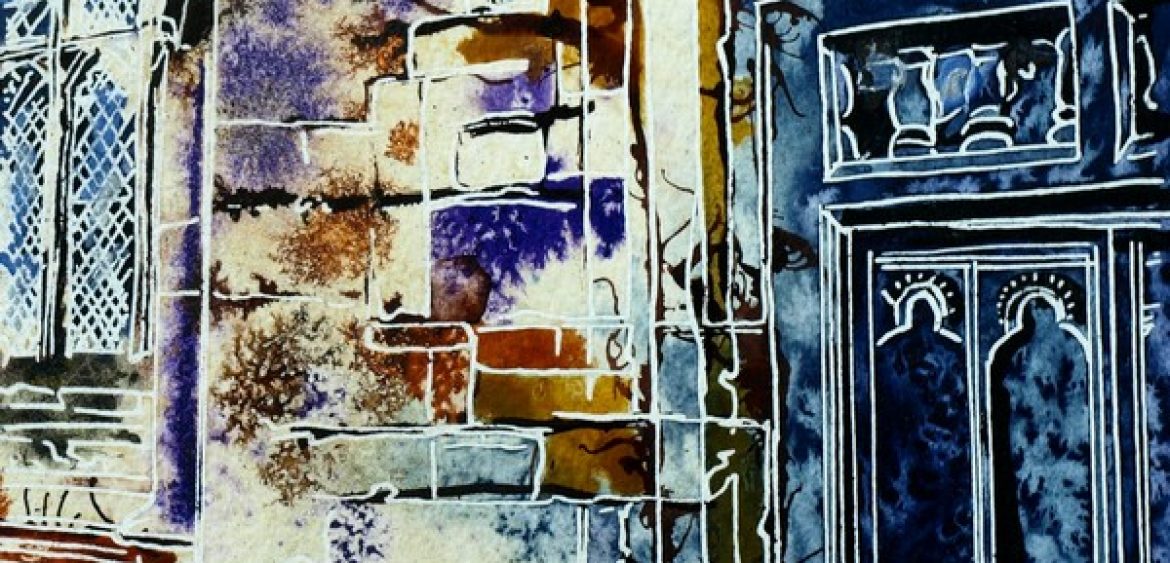 Part of the 49/50 Painting Challenge. Find out how it began here. You know the phrase "The devil is in the details? It's been proving something of a challenge to focus on the detail close up, rather than a view of the building. I've had a few challenges with this challenge, like with the Radclive Church Tower and Chantry Chapel gate, where I've had to accept the creeping in of surrounding details. This week was particularly challenging. Painting a buttress should be easy. But the one I chose was tall and slim, which means some door and windows have crept in. How dare they! I could have probably managed if I hadn't restricted the size and proportions. Another potential way could be a downward view. Not sure how I would achieve that without a helicopter and a good head for heights. Hmm… Here's the Buttress as a work in progress. I've had to hold myself back on this one. The temptation to keep painting was very strong, but I'd developed some lovely areas in the first phase that needed to be kept. The finished piece tells me I did the right thing. The buttress seems to have melded into the […]
Want to know more?
If you'd like an informal chat about any of my work, where I get my inspiration, commissions or workshops, then please get in touch on -
+44 (0) 7818240116 or email me
The Milton Keynes Project


Contact Information
All images and text are ©2018 Cathy S R Read. The artist asserts her moral rights.