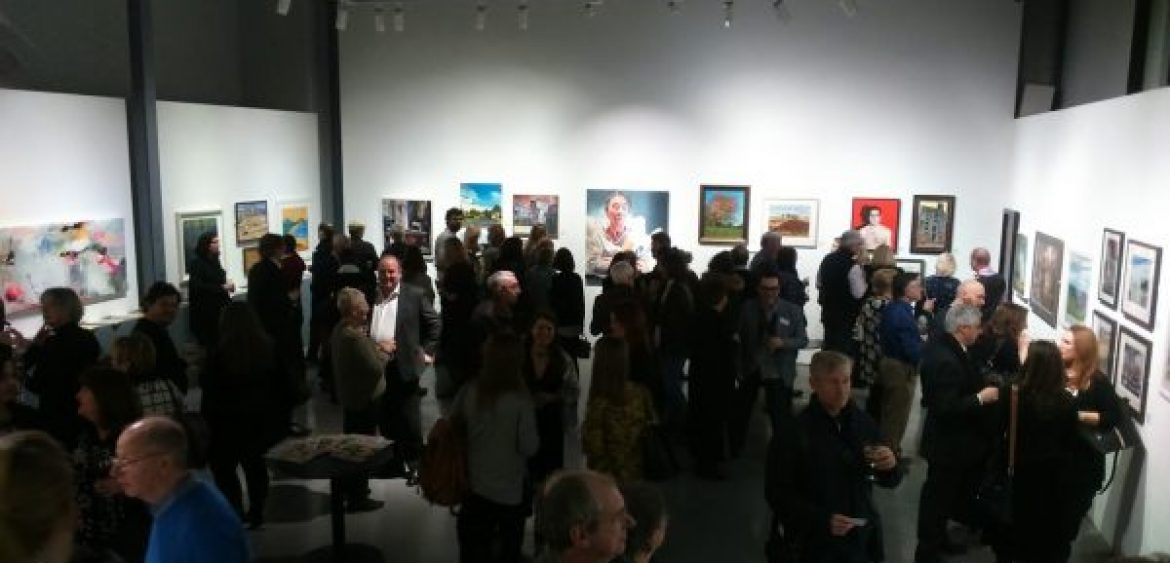 You never know what to expect at Art Exhibitions And that's half the fun. The Mall Galleries are below street level so when you come into the reception you stand at the top of the steps and have a great view of the whole room. This was the view as I arrived at the Private View of the Artists and Illustrators Artist of the Year Exhibition. As you can see there is a wide variety of styles, subjects and sizes. First of all, when you get to the events, you have to find your painting and check it's OK and hope it's well positioned. I think it's the artists equivalent to the looking for yourself in a photo. It sounds self indulgent but experience has taught me that there are many things that can go wrong. Frames and glass get damaged, labels are wrong,. A good gallery will resolve the framing issues but labels and the like are less obvious and so easier to miss. Here's the Toast Rack in situ. Once I know the painting is up and there are no hitches, I can relax. Then I take in the rest of the exhibits and talk to other artists […]
Want to know more?
If you'd like an informal chat about any of my work, where I get my inspiration, commissions or workshops, then please get in touch on -
+44 (0) 7818240116 or email me
The Milton Keynes Project


Contact Information
All images and text are ©2018 Cathy S R Read. The artist asserts her moral rights.