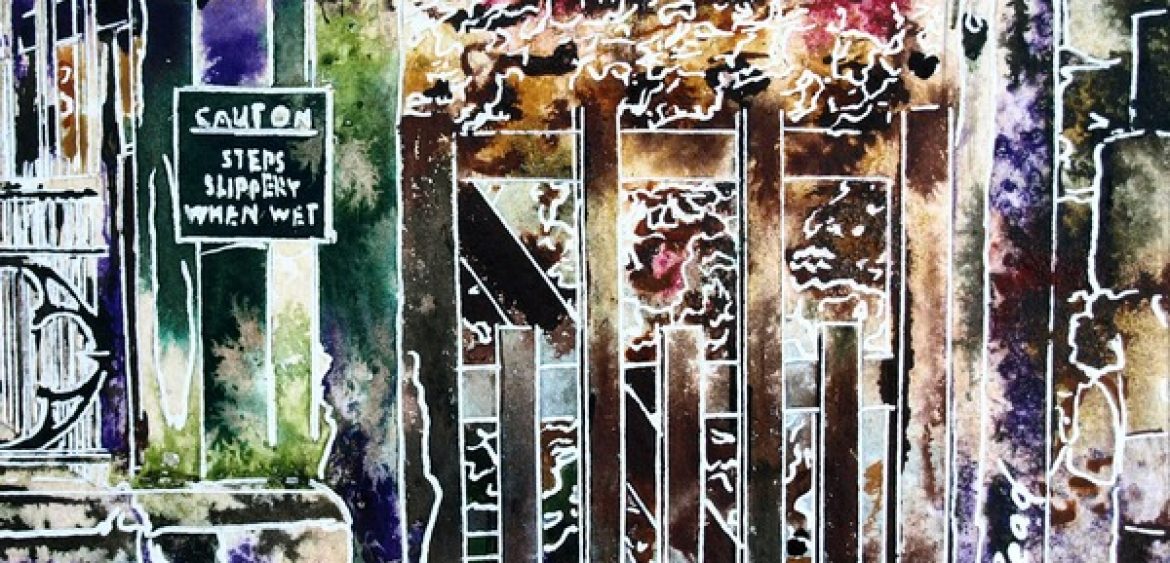 The 4950 Painting Challenge continues This week my focus for the 4950 Painting Challenge is Buckingham's Chantry Chapel. Although with a working title of #4 Gate, it's really been the Chapel Gates. The Chantry Chapel is the  original home of The Royal Latin School and is now preserved by the National Trust. The building itself is 15th Century, although this gate is probably much newer than that. Here it is as a work in progress. And the finished piece! I'm thinking of calling it Chantry Gateway… but that might change, you know how these things go. About the 4950 Challenge  #4950Paintings In January 2018 I set myself a challenge to create 50 paintings in a year. All the paintings are/will be 49 sq inches and are of architecture details. The buildings used are near my base of Buckingham in the UK. They will be a mix of commonplace features, like drains, along with some unique elements found nowhere else, like the Twisted Chimney on The Manor House in Church Street. The full list of architectural features I intend to paint are here.  Some, such as the chimney, I've already selected what I'm going to do. Others are to […]
Want to know more?
If you'd like an informal chat about any of my work, where I get my inspiration, commissions or workshops, then please get in touch on -
+44 (0) 7818240116 or email me
The Milton Keynes Project


Contact Information
All images and text are ©2018 Cathy S R Read. The artist asserts her moral rights.