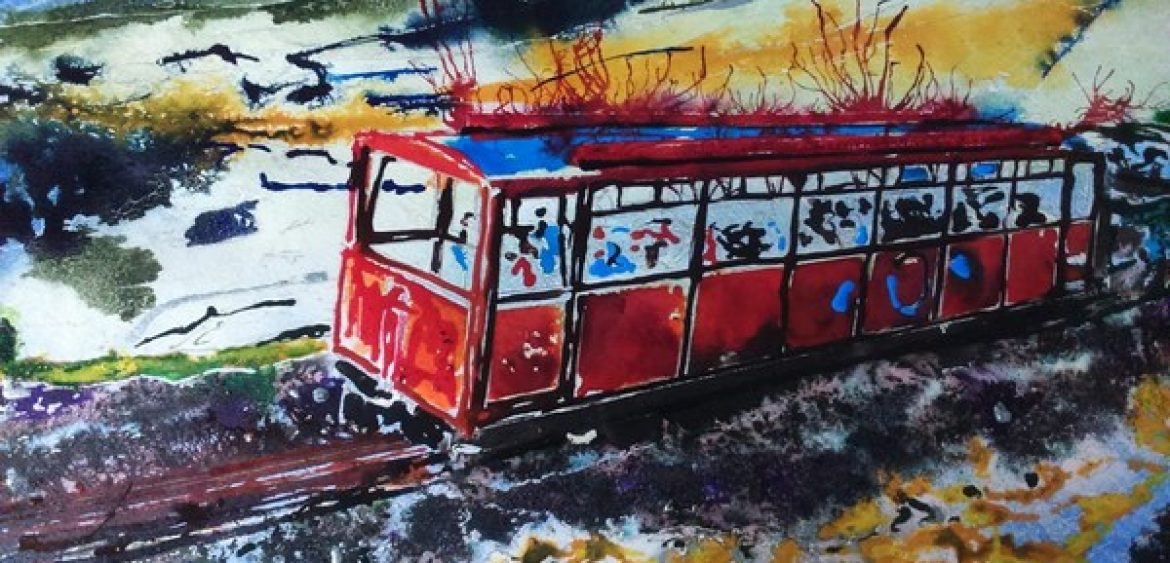 Are you drawn to landscape paintings of Mountain Views? Have you ever climbed a mountain? If you have then you'll realise that climbing up mountains is a challenge but the view from the top and sense of achievement makes it all worthwhile. Knowing that the only way to see a view is by pure discipline and determination makes the ascent to the summit a physical achievement. The same is true of all mountains but some, like Snowdon have a alternative that can taunt you as you climb. There's a railway line from the bottom to near the top. Not the very tip, but close enough to make the final stretch a hop, skip and a jump to success. For the exchange of cash you can ascend to the summit without breaking a sweat. Handy for those unable to climb, or too lazy to put in the effort. Historically artists carted equipment on the climb to enable landscape paintings to be captured. Sketch pads and pencils are the simplest and lightest method, the works being finished in the studio but there are many who carted canvases, easel and oils. Photographs are a great addition to the artists arsenal, and far more […]
Want to know more?
If you'd like an informal chat about any of my work, where I get my inspiration, commissions or workshops, then please get in touch on -
+44 (0) 7818240116 or email me
The Milton Keynes Project


Contact Information
All images and text are ©2018 Cathy S R Read. The artist asserts her moral rights.