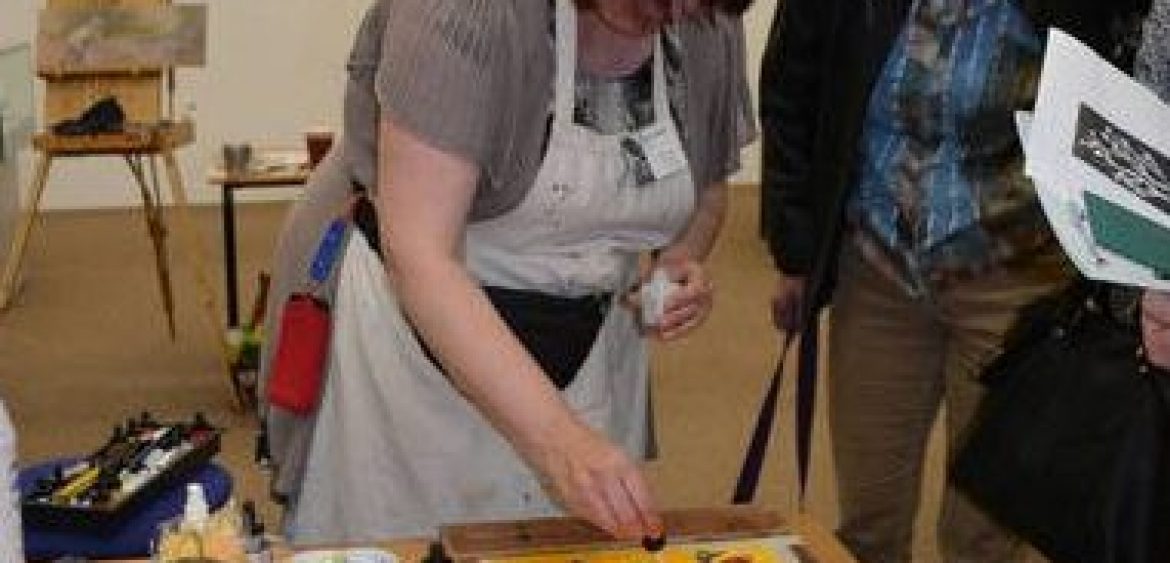 Visiting an art studio is an exciting way to find out about art. Many artists now open the doors of their art studio to visitors either at large organised events of as a solo event. Some artists have regular open days which can be a great way to get to know what there, especially is if you are looking for something to complete your home. And there's no doubt that good art completes a home. But they can also be exhausting, These are my tips to help you get the most out of your visits, without the overwhelm. Prepare Get the catalogue/directory in advance of the event. Bigger events may have a digital copy or if you sign up they will send you a copy. Go through with a highlighter pen and mark anything that interests you. Once you have an idea what you want to see, you can then plan a route. Decide on a walking route or car or do you need to break it down over a few days? Then you can plan your route accordingly. Look out for Art Trails. Increasingly local artist will put together an art trail in a town, village or area. […]
Want to know more?
If you'd like an informal chat about any of my work, where I get my inspiration, commissions or workshops, then please get in touch on -
+44 (0) 7818240116 or email me
The Milton Keynes Project


Contact Information
All images and text are ©2018 Cathy S R Read. The artist asserts her moral rights.