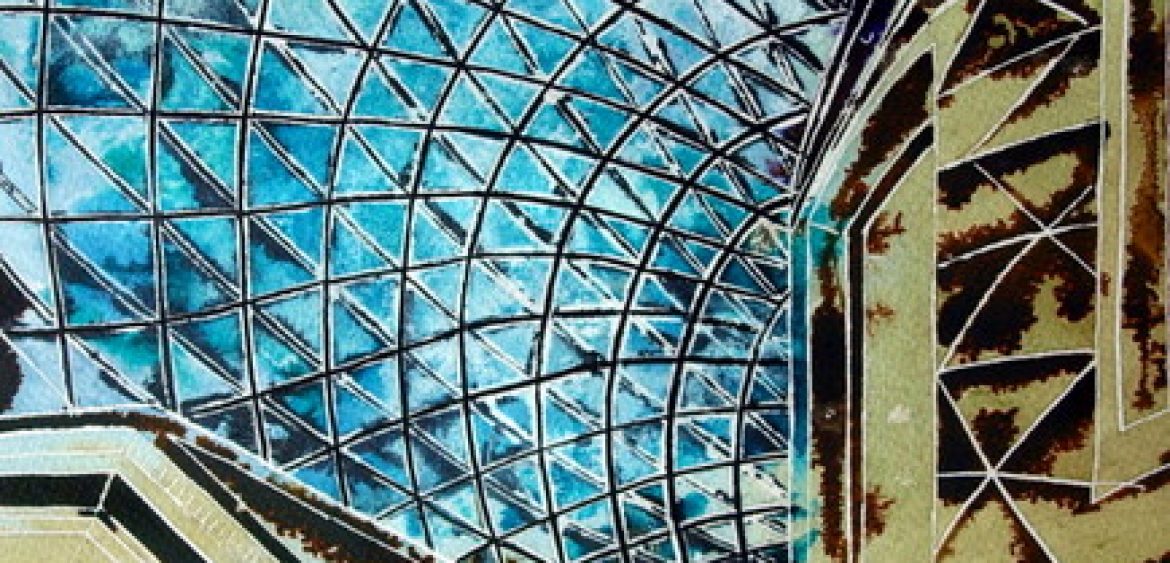 Have you ever seen a picture and thought, I like that but it needs x or I'd prefer y? Commissioning Art may seem complicated but it isn't. People like pictures with a personal connection. You see something you admire, but it's not quite right, it lacks the personal touch. OR you like the idea but want to reflect yourself or something personal in it. Welcome to the murky world of commissioning art, let me tell you a story Alison and Mike* came to see me at my first Open studios and really liked my style and this painting of the British Museum caught their eye. They liked the subject but really wanted something larger. We arranged to meet and discussed the particular features they wanted to include It turns out that they visited the British Museum a lot as a family and had many happy memories from the trips, Particularly of their daughter running up the steps. They really wanted something that captured that memory, including the steps. Would it be possible to achieve this? I agreed it would be possible.and we discussed their exact requirements in more detail before agreeing the price. Beginning the Commission. I arranged to take […]
Want to know more?
If you'd like an informal chat about any of my work, where I get my inspiration, commissions or workshops, then please get in touch on -
+44 (1) 7818240116 or email: cathy@cathyreadart.com
The Milton Keynes Project


Contact Information
or email: cathy@cathyreadart.com
All images and text are ©2018 Cathy S R Read. The artist asserts her moral rights.