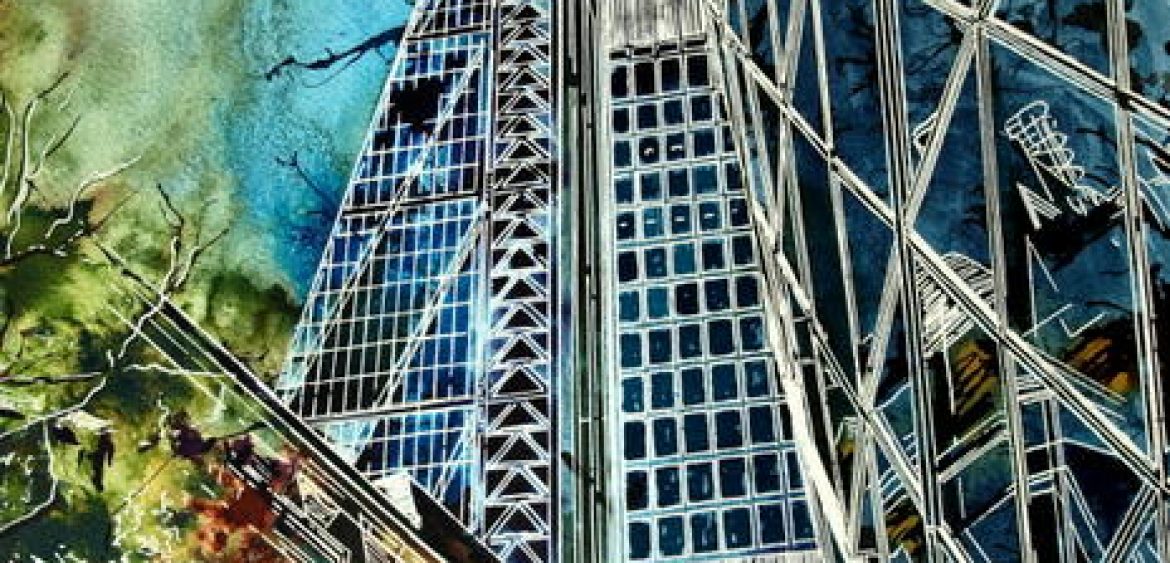 Last night I made my TV debut on Sky Arts Landscape Artist of the year. Filming it was a surreal experience, so I thought I'd share what happened. After all the preparation was done and I was finally in Kent. The day began early. We had to be at Scotney castle by 7am. It was grey and drizzly, we were all prepared for a cold soggy day. I was met by a production assistant and we were taken down down the hill to the pods so we could see where we'd be painting.I was relieved to find architecture dominated but the view was dull. After racing back uphill, we were then told to grab some breakfast while we were being briefed. Miking up was next, and that stayed on ALL day. I quickly found the "off" switch so I could have some privacy. We were chaperoned everywhere. I initially thought it weird but quickly realised it was so they could find us and not hold up production. Filming then began. Walking past the paintings, Here's the piece that I submitted and features in the first part. Then more filming Walking to the pods with our equipment, Setting up, looking at […]
Want to know more?
If you'd like an informal chat about any of my work, where I get my inspiration, commissions or workshops, then please get in touch on -
+44 (1) 7818240116 or email: cathy@cathyreadart.com
The Milton Keynes Project


Contact Information
or email: cathy@cathyreadart.com
All images and text are ©2018 Cathy S R Read. The artist asserts her moral rights.