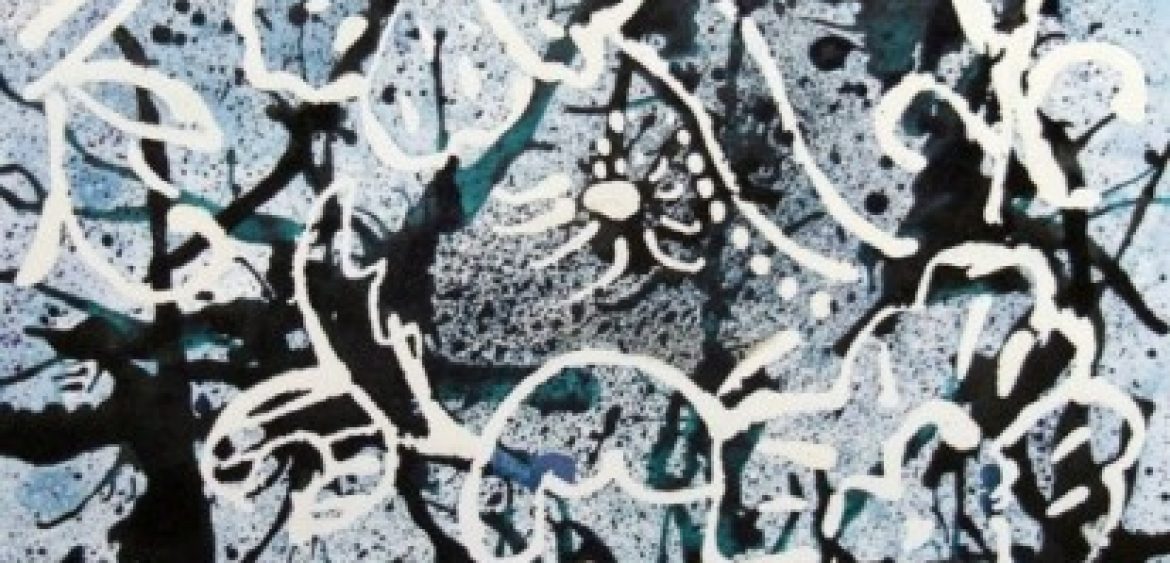 Distinctive style can start in the most insignificant of ways. You never know when a small action can be the start of something great. There are moments in everyone's life that are catalysts resulting in massive change. Sometimes, we're aware of their existence and potential. Other times we just go through the motions of the day, oblivious to the impact the actions of the day will have.Only when a lengthy period of time has passed do we realise the significance. For many of us, there may be more than one such event. Let me share one of mine. A Eureka moment that only became clear some weeks/months later A painting called Abstract Flowers I have no photographs of this as a work in progress. It was done as an experiment. It is one of the first paintings I did where I used masking fluid to any extent. It was the beginning of something, a small action that snowballed into something big. So, how did it come about? I wanted to experiment with texture, and knew that masking was the best way forward. I'd used masking fluid before, wrecked brushes in the process. So I decided to try some other bits […]
Want to know more?
If you'd like an informal chat about any of my work, where I get my inspiration, commissions or workshops, then please get in touch on -
+44 (0) 7818240116 or email me
The Milton Keynes Project


Contact Information
All images and text are ©2018 Cathy S R Read. The artist asserts her moral rights.