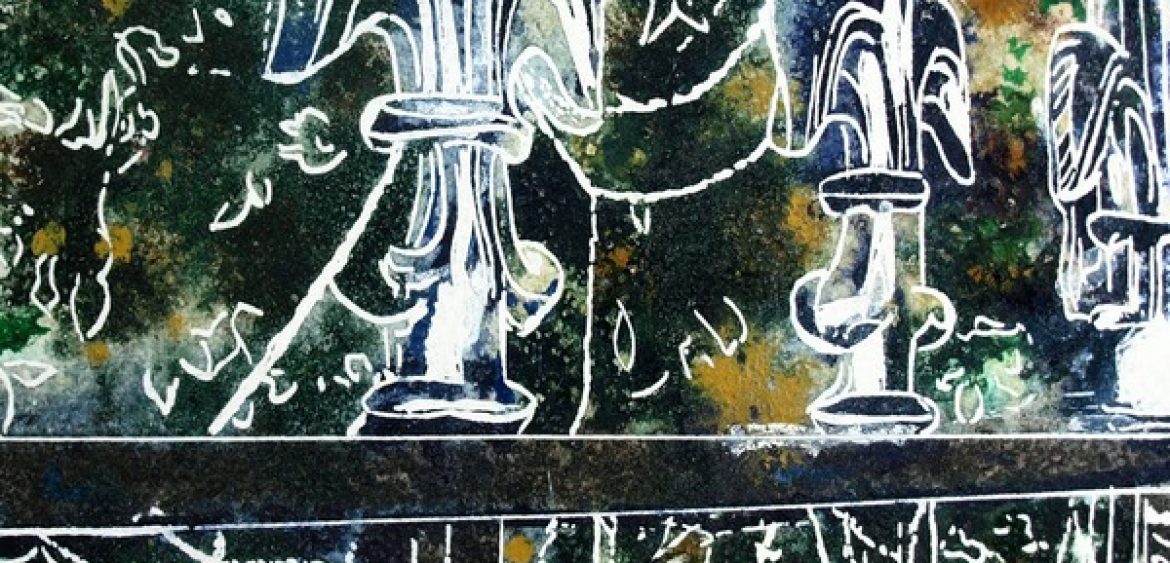 In January 2018 I set about completing 50 paintings of Architectural Aspects by 31st December. The 49/50 Painting Challenge was born. Find out more. I'm sailing close to the wire on this one. As I write the painting is not finished. Not in itself a problem, as it's a few hours until I need to post it. I'm just not sure it WILL be dry enough to finish today. I must leave it and hope… (Sometime later) The second week of the 49 50 Challenge has been harder to do than I thought. First thing this morning the painting was still not finished and needed a bit more work. More work means drying time. Time, something I didn't have. Well, I managed it! By the skin of my teeth, here's the finished painting, dry and cleaned up. The railings are from the Main Street in Tingewick. I was out walking on a frosty morning. The little row of railings, standing like soldiers, caught my eye when festooned with cobwebs, enhanced with frost. Although not perfect shapes, still beautiful in their icy decorations. No work in progress photographs this week. I had other things on my mind…like finishing in time. Would you […]
Want to know more?
If you'd like an informal chat about any of my work, where I get my inspiration, commissions or workshops, then please get in touch on -
+44 (0) 7818240116 or email me
The Milton Keynes Project


Contact Information
All images and text are ©2018 Cathy S R Read. The artist asserts her moral rights.