And now for Something completely different!
Public art projects are great fun and challenge you to try new media.
Last week I mentioned I was going to be at Art in Woodstock. Doing the Graffiti Wall, to be precise.  I bottled out of the spray paint – my fingers aren't strong enough.
But it's amazing what can be done with a brush.
For those who haven't seen them on Facebook. Here's the beginning!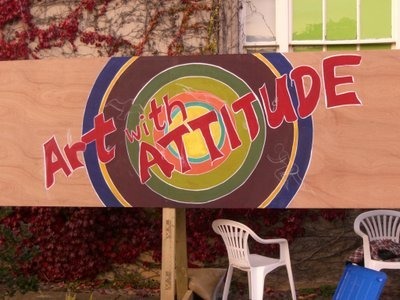 And I added some more yesterday…

Now it's up to someone else to add to it. I can't wait to see what happens…
Art in Woodstock Finishes on Sunday. So I'll post the images then as I'm hoping more will be done at the weekend.
So, if you're in Woodstock, please check it out!