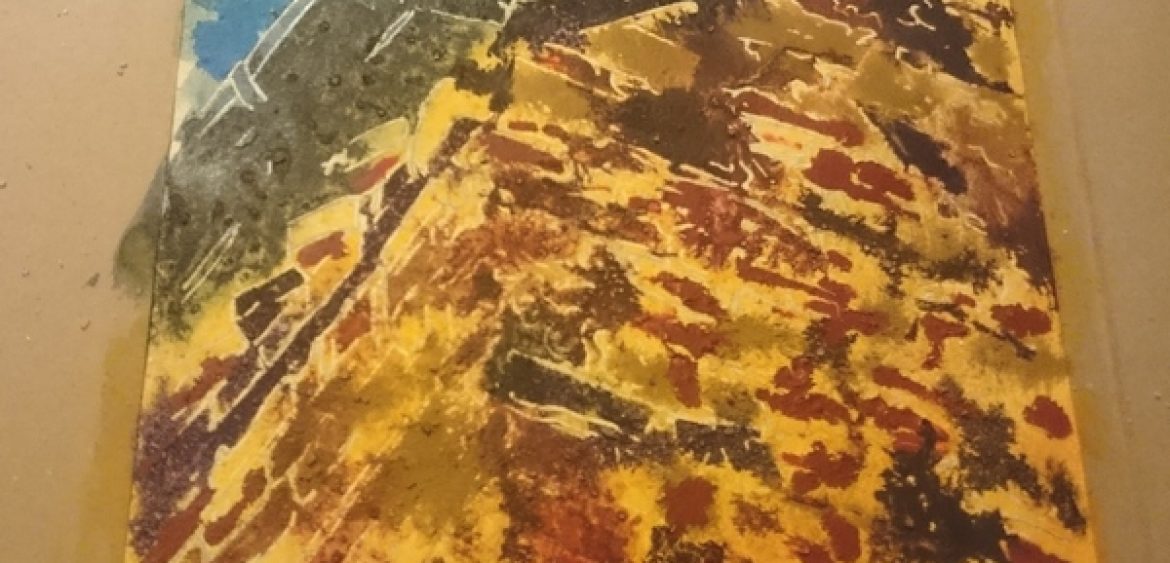 A change from the advertised, 11 – Brick Wall The best laid plans of mice and men… and all that. Last week I promised to bring you a brick wall painting, and that I have. Complete in all its crumbling finery. The trouble is I was supposed to be doing a tower! Oops! I got completely carried away last week before I thought to check the schedule. Low and behold I have the brick wall down for week 12, I feel some juggling may occur over the next few weeks as I have no tower to do yet and I really have to play catch up this week. Otherwise I'm going to run out of year, and that won't do. So here's Painting #11 Brick wall as a work in progress. Looking at a straight wall seemed a bit bland so I decided to do a corner rather than facing the wall full on. A bit of roof tiling and gutter may have slipped in as well. Can't think how that happened! *Whistles innocently* The picture was taken under artificial light so has a distinct orange glow reminiscent of orange street lights. Rather apt considering. Here's the finished painting. Managed […]
Want to know more?
If you'd like an informal chat about any of my work, where I get my inspiration, commissions or workshops, then please get in touch on -
+44 (1) 7818240116 or email: cathy@cathyreadart.com
The Milton Keynes Project


Contact Information
or email: cathy@cathyreadart.com
All images and text are ©2018 Cathy S R Read. The artist asserts her moral rights.