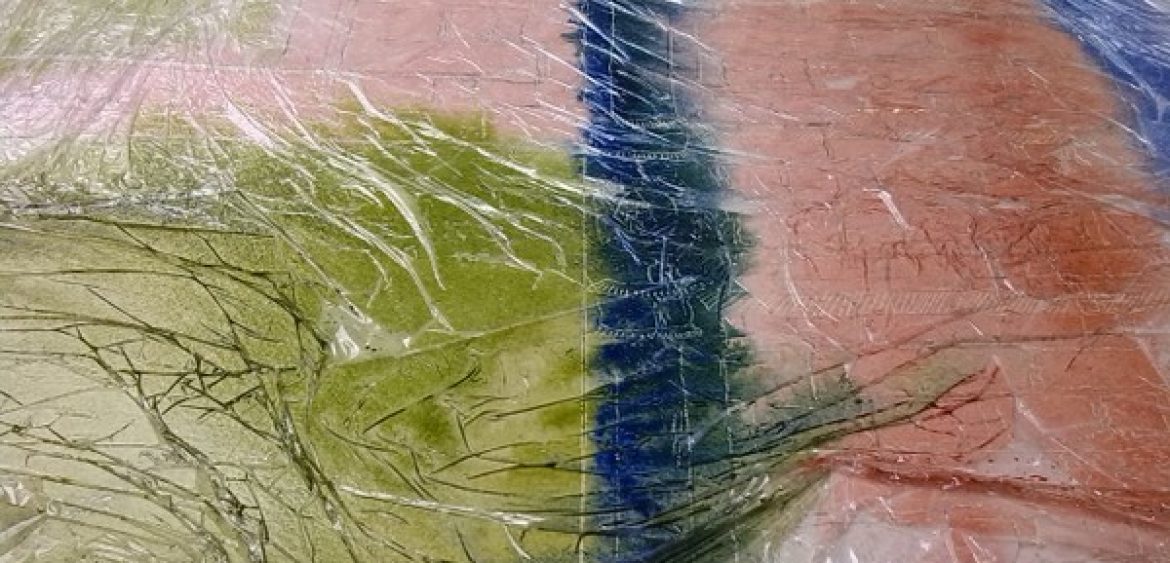 by Cathy
in Architecture
0 comments
tags: Abstracts, architecture, Art, Art being created, brickwork, cars, Original Art, paintings, reflections, walls, work in progress
Back to the studio with some new painting. It's been a crazy old month. I've been creating art but I have not been doing much in the way of blogging. I'm playing catch up after Oxford art weeks, Bucks Open Studios, a visit to Manchester… and another event last week which I can't share at the moment but will when I can. In the meanwhile you can have fun speculating. Onto the new paintings, this one has a distinctly abstract feel. So I thought we could play a game. All masked and with a cling film layer. See if you can figure out what it is. It is abstract but it's based on reality. This one should make it easier for you… Loving the bright colours. Still struggling, or have you guessed it? Here we have the masking being removed And a wide view. Yes, it's a piece of wall. Did you spot the car? I have no idea what model it is. In my mind it's something expensive. No doubt someone will correct me if I'm wrong.  The photo was taken on one of the backstreets off Piccadilly in London. I forgot to note where. And finally a cropped […]
I'm loving about my residency at Fringe MK! And especially the funky artwork scattered around the place! There are some quirky and amazing pieces. But, I think this is my favourite! Yes, it IS a old car with long, rusty, metal, spikes stuck in it! A car made to look like a hedgehog. Brilliant! And… The plate reads "Flat Mate". Inspired! It's by Jessica Rost. We need more humour in art… Don't you agree? Expect the Unexpected is about seeing the unusual in everyday life or appreciating those sights that most of us walk by and ignore. Open your eyes and look for them! If you have any images of unexpected sights you'd like me to share. Please email a jpeg to cathy@cathyreadart.com with a description about how and where you found it! Please note they must be REAL photos (no photo-shopping). Artwork in unusual places is fine.
Want to know more?
If you'd like an informal chat about any of my work, where I get my inspiration, commissions or workshops, then please get in touch on -
+44 (0) 7818240116 or email me
The Milton Keynes Project


Contact Information
All images and text are ©2018 Cathy S R Read. The artist asserts her moral rights.