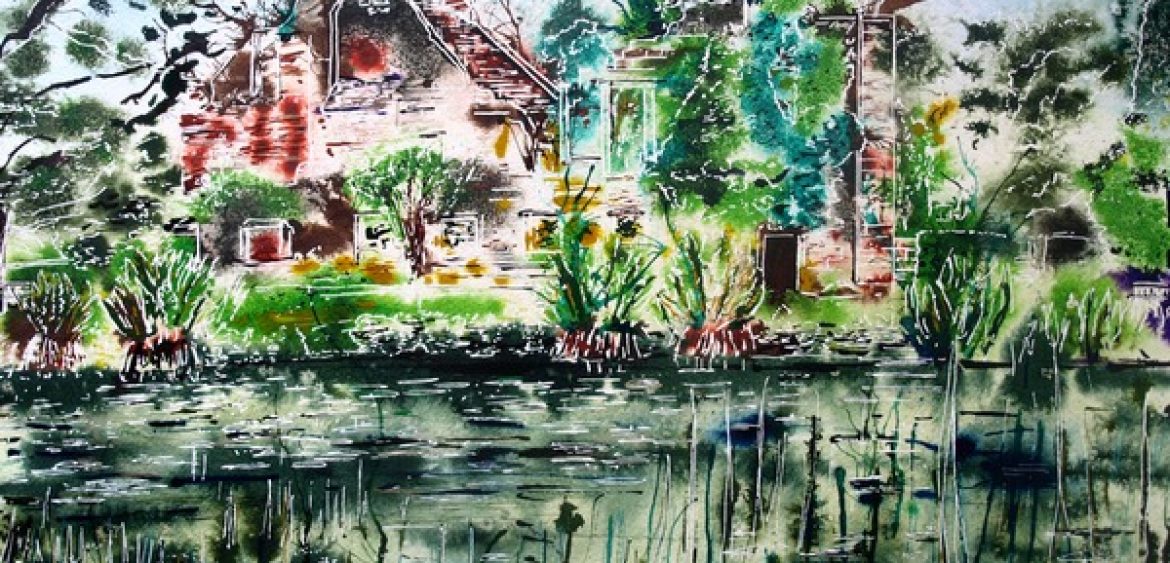 Yesterday I left you with my "finished" Landscape Artist of the Year Painting I felt I'd done well in the circumstances, although I would have preferred to do more on it. I'd achieved my goal of finishing in the time. By now, I'd seen where the Wildcards were placed and their location is more suited to my style. We were allocated slots so given no choice in our location. Personally, I'd have chosen one of these two. Having finished the paintings we were encouraged to look at the work of our fellow competitors. I managed to see the people either side of me before we were whisked away to the Island. This was to allow the judges to make their decision and to film the comments. We were not permitted to hear what they were saying. To keep us busy they did more filming. Throughout the day we'd been doing "Vox pops" – interviews where you talk to the camera. A production assistant asks you a question which you then answer, including the question but not looking at the camera, Sometimes it was hard to keep a straight face as various sound engineers and lighting men tried to hold their […]
Want to know more?
If you'd like an informal chat about any of my work, where I get my inspiration, commissions or workshops, then please get in touch on -
+44 (0) 7818240116 or email me
The Milton Keynes Project

Never miss out on another blog post subscribe here

Top posts
Archives
Contact Information
All images and text are ©2018 Cathy S R Read. The artist asserts her moral rights.